Bulls fans give them an edge
December 31, 2013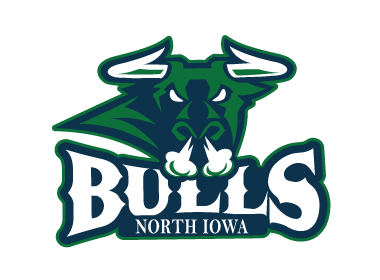 By Mary Pieper, Mason City Globe Gazette
The North Iowa Bulls fans cheered, stomped their feet and rang cowbells as the players came onto the ice to be introduced at Saturday's home game.
The crowd went quiet for the national anthem, but then the noise started up all over again as the game against the Twin City Steel began.
Aunna Bohl, 13, of Mason City, said the Bulls have the largest fan base in the NA3HL "and the loudest and the craziest."
Her father, Brian Bohl (the last name, coincidentally, is pronounced "Bull"), said the whole family has season passes for home games and they traveled as long as 4½ hours to attend away games.
"We're dedicated," he said. "We're loud and proud."
He said Bulls fans are "one big, tight-knit family."
The fans organize tailgate parties where "everyone is welcome," he said.
Zarren Egesdal of Forest City has been coming to Bulls' home games since their first season in 2011-12.
He said attendance was great since the beginning, but the excitement level really picked up when the Bulls won the USA Hockey Tier III Juniors national championship in April.
Bulls fans broke the NA3HL record for attendance when 1,637 of them came to the North Iowa Ice Arena for this season's home opener, which also was against the Twin City Steel.
"It's always a fun atmosphere," said Mike Anderson, of Mason City.