Dallas, St. Louis face must-win on Day 2
March 28, 2014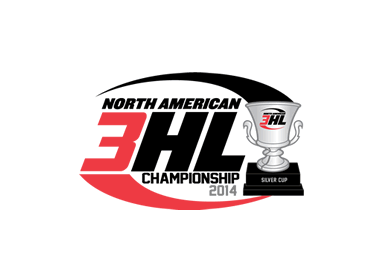 The 2014 Silver Cup continues on Friday at the Fox Valley Ice Arena in Geneva, Illinois. On Day 1, Flint beat St. Louis 3-1, while North Iowa beat Dallas, 7-1. It sets up a must-win scenario for both Dallas and St. Louis in their respective games on Friday, as both teams are 0-1. Conversely, Flint and North Iowa can not only punch their tickets to the Silver Cup Finals with wins on Friday, but also secure the two spots to Nationals.
Prior to the game on Friday, the NA3HL will hold its Luncheon of Champions, which honors the four teams at the event, as well as, announced the 2013-14 NA3HL season awards. Award winners will be announced and posted on na3hl.com following the event.
There is a little bit more at stake at this year's Silver Cup because the two teams that make it to the Championship Game will also be the two representatives from the NA3HL to travel to Simsbury, Connecticut for the 2014 USA Hockey Tier III Junior National Championships from April 3-7.
For more information on the NA3HL Silver Cup,
click here.
Friday's schedule:
#4 Dallas Jr. Stars vs. #2 Flint Junior Generals, 4:30pm
#3 St. Louis Jr. Blues vs. #1 North Iowa Bulls, 7:30pm