Jr. Brahmas name Rooney as head coach
May 13, 2014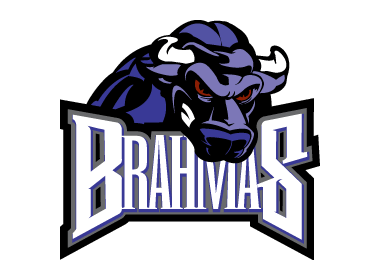 The Texas Jr. Brahmas of the NA3HL hired former Fort Worth Brahma Al Rooney as the Head Coach for the organizations Tier III junior program. The Brahmas are set to compete in its inaugural NA3HL season. Coach Rooney most recently served as Head Coach with the Nashville Jr. Predators triple A program during the 2013-14 season.
"We are excited to have Coach Rooney in Brahma-land leading the franchise into our first season in the NA3HL," said NYTEX Sports & Brahmas Hockey President, Frank Trazzera. "Al brings great experience and passion to the team, while reconnecting a small piece of Brahmas history for our community."
Prior to coaching in Nashville, Rooney played and coached in Europe within the Dutch and Finnish leagues. "It's a tremendous honor to be selected as a Brahmas coach and we are thrilled to make the move to Texas. I would like to thank NYTEX Sports for this opportunity," said Rooney who was born on Long Island, New York.
He played 8 years of professional hockey in the CHL and WPHL, including time with the Fort Worth Brahmas during the 1999-2000 campaign. For his complete professional hockey career statistics
click here
.
The majority of his professional career was played in the CoHl, WPHL and CHL. Highlights included a one-year minor league contract with NHL Florida Panthers (1996) as a rookie, attending New York Islanders training camp in 1997, winning Fan Favorite Award for San Angelo Outlaws in 1997-98, and member of 1998-99 Conference Champions San Angelo Outlaws.
Coach Rooney first assignment will be scouting and working alongside of Lone Star Brahmas Coaches Dan Wildfong & Jeff Potter of North American Hockey League at the organizations Pre-draft camp in Chicago May 15th - 17th.
"We welcome Coach Rooney and his followed success as he becomes a Brahma. It is very promising to have an addition such as Al with such strong character and coaching abilities. I look forward to working together is continuing to grow the Brahmas' organization," said Lone Star Brahmas NAHL Head Coach, Dan Wildfong.