NA3HL releases 2014-15 regular season schedule
May 29, 2014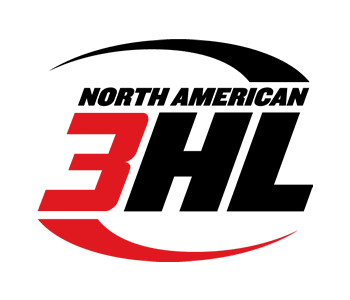 The North American 3 Hockey League (NA3HL) has announced the release of the 2014-15 regular-season schedule. The NA3HL is entering its fifth season and serves as one of the top training grounds in the country by providing the best coaching, exposure and developmental vehicles available for student-athletes in its classification. The NA3HL's North Iowa Bulls solidified this by winning the USA Hockey Tier III Junior National Championship in 2013, and finished as National Runner-Up in 2014. Over three dozen alumni of the NA3HL played in the NAHL during the 2013-14 season and over 20 NA3HL players have signed NAHL tenders for the 2014-15 season.
The 2014-15 season is an exciting time for the NA3HL, as the league will be at an all-time high of 31 teams. This includes an expansion in the South Division to six teams combined with the addition of the new Frontier Division, which will feature seven clubs that are new to the NA3HL. Each of the 31 teams in the league's five divisions - the Central, East, Frontier, South and West - will play 48 regular season games. The regular season will commence on September 6, 2014 and conclude on March 1, 2015.
The NA3HL will hold a league-wide Showcase Tournament in which all 31 teams will be in one location to play three regular season games. The 2014 NA3HL Showcase will be held from December 7-9, 2014 at the Schwan Super Rink in Blaine, Minnesota. It will be played in cooperation with a full NAPHL Showcase event, along with the Bantam Tournament Series and the new Girls Tournament Series. A Showcase schedule will be released at a later date.
The 2015 NA3HL Top Prospects Tournament will again be held in cooperation with the NAHL Top Prospects Tournament in Troy, Michigan from February 16-17, 2015. The event will feature some of the best prospects from the NA3HL playing in an 'all-star' type of event.
The 2015 NA3HL Silver Cup Championship Tournament, which crowns the NA3HL's playoff champion, will be held from March 19-22, 2015 at the Fox Valley Ice Arena in Geneva, Illinois.
2014-15 NA3HL Divisional breakdown:
Central Division (6 teams): Chicago Junior Bulldogs (IL), La Crosse Freeze (WI), Peoria Mustangs (IL), St. Louis Jr. Blues (MO), West Michigan Wolves (MI), Wisconsin Whalers (WI).
East Division (6 teams): Cincinnati Swords (OH), Cleveland Jr. Lumberjacks (OH), Metro Jets (MI), Pittsburgh Vengeance (PA), Southern Tier Xpress (NY), Toledo Cherokee (OH).
Frontier Division (7 teams): Billings Bulls (MT), Bozeman Icedogs (MT), Gillette Wild (WY), Glacier Nationals (MT), Great Falls Americans (MT), Helena Bighorns (MT), Yellowstone Quake (WY).
South Division (6 teams): Dallas Jr. Stars (TX), Nashville Jr. Predators (TN), Point Mallard Ducks (AL), Sugar Land Imperials (TX), Texas Jr. Brahmas (TX), Topeka Capitals (KS).
West Division (6 teams): Alexandria Blizzard (MN), Breezy Point North Stars (MN), Granite City Lumberjacks (MN), Minnesota Flying Aces (MN), North Iowa Bulls (IA), Twin City Steel (MN).