Three more Whalers players make college plans
June 16, 2014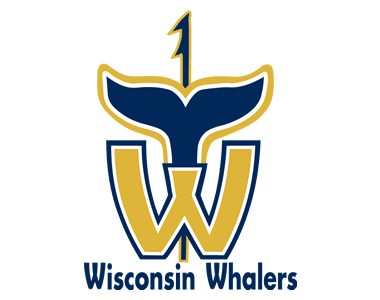 The Wisconsin Whalers, proud members of the North American 3 Hockey League (NA3HL), are pleased to announce three more players from the 2013-14 team have made their college commitments.
Defenseman Brett Gates will play NCAA Division III Hockey for St. John's, forward Tim Tarvis will play for Williston State in the NCJAA and forward Connor Hyde will play for Midland (ACHA DI).
Gates, 20, spent this past season with the Whalers, his first competing in the NA3HL. The native of Middletown, Pennsylvania, appeared in 34 regular season games and recorded 23 points from the blueline. Of his five goals scored this season, two were game-winners. Gates will play for NCAA Division III St. John's outside of St. Could, Minnesota, who are members of the Minnesota Intercollegiate Athletic Conference (MIAC),
Tarvis, 21, was 3rd in team scoring this past season with 58 points (19 goals, 39 assists) in 48 games played. The native if St. Charles, Illinois also had two points in two playoff games. Tarvis had 17 multi-point games, which included a four-goal game on December 13th. Tarvis will play for Williston State, a junior college program.
Hyde, 20, just finished his first season in the NA3HL with the Whalers. The native of Cedar Rapids, Iowa, recorded 22 points (10 goals, 12 assists) in 48 games of action. He also had a goal in two playoff games. Midland will play as an Independent Division 1 ACHA team. Midland is located in Fremont, NE and is coached by two former NA3HL coaches. Jason Cirone is the Warriors Head Coach (previously with Metro Jets) and Phil Axtell is the Assistant Coach (previously with the Wisconsin Whalers).