Jets veteran Dempsey gets call to the NAHL
November 12, 2014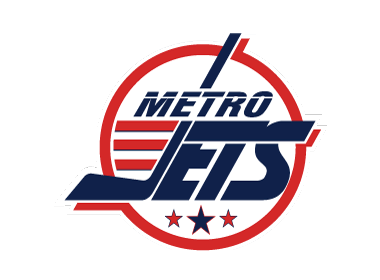 By Matt Mackinder
Veteran Metro Jets and NA3HL forward Matt Dempsey is getting a shot at the North American Hockey League as the 19-year-old from New Baltimore, Mich., is off to the Keystone Ice Miners.
Dempsey left Tuesday for the Pennsylvania-based team and showed humility when asked what the promotion means to him.
"I'm expecting the style of play to be faster and more physical," said Dempsey. "To be able to stay there, I'm going to have to work hard and play my game.
"The Jets have given me the structure I needed to play and to be able to adapt to a league such as the NAHL."
This season, Dempsey has tallied four goals and 16 points for the Jets and is fifth in team scoring.
Keystone hosts the Soo Eagles this weekend at The Ice Mine in Connelsville, Pa.
Dempsey is also the second player Metro has moved to the NAHL after forward Kevin Shand was called up to the Springfield Jr. Blues last month.