Watch Now: NA3HL Plays of the Week, Nov. 17-23
November 26, 2014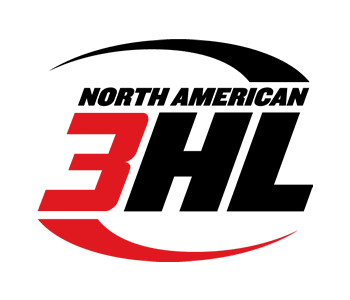 The North American 3 Hockey League (NA3HL) is pleased to continue an exciting new feature this season, seen exclusively on NA3HL.com.
The Plays of the Week can be viewed every week on the new NA3HL TV platform and features the top goals and saves of the week from NA3HL games played Monday-Sunday that respective week.
Just a day before Thanksgiving, we stuff you full of great goals with a side of great saves!
Do you have a goal or a save that you would like to see in the NA3HL Plays of the Week? We want to hear from you! Email us your nominations and you could see them in next week's edition.
Featured in this week's edition is:
TJ Theodosopoulos - Billings Bulls
Joe Burgmeier - North Iowa Bulls
Hunter Schneider - Cincinnati Swords
Carmen Dalesandro - North Iowa Bulls
Anthony Miller - La Crosse Freeze
Michael Ellis - Chicago Jr. Bulldogs
Cade Boreing - Gillette Wild
Tanner Skaja - Granite City Lumberjacks
Bo Gronseth - Alexandria Blizzard
Connor Bump - North Iowa Bulls
Brycon Johnson - Granite City Lumberjacks
Cole Semchak - Billings Bulls (save)
Taylor Trapp - La Crosse Freeze
Brenden Williams - Cincinnati Swords
Zach Swanson - Toledo Cherokee