Weekend Wrap-Up: Wolves, Freeze and Jr. Brahmas all sweep
December 1, 2014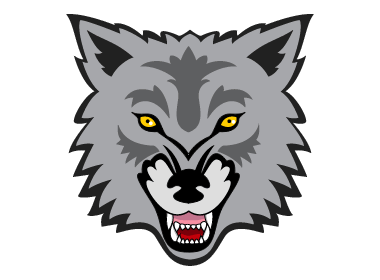 Chicago 0 @ West Michigan 5 – Brandon Benaglio scored twice as the West Michigan Wolves completed a weekend sweep of the visiting Chicago Jr. Bulldogs with a 5-0 shutout on Sunday. Goalie Kyler Patenaude stopped all 28 shots that came his way for his first career shutout in the win. Goals from Ian Rolfsen and Benaglio put the Wolves ahead 2-0 after the 1st period. Benaglio scored again in the 2nd period to make it 3-0 and Devin Farkas and Corey Siwula also scored to complete the 5-0 win. Michael Paku made 34 saves in the Bulldogs loss.
La Crosse 7 @ St. Louis 2 - The St. Louis Jr. Blues allowed the La Crosse Freeze to net four goals during the second period and fell, 7-2. La Crosse was led by Augusts Veidenbaums, who grabbed one goal and one assist. Veidenbaums scored 1:46 into the second period to make the score 3-1 La Crosse. Jace Cseter provided the assist. La Crosse additionally got points from Cseter, who also finished with one goal and two assists and Taylor Trapp, who also registered one goal and one assist. La Crosse also had goals scored by Christian Cuozzo, Jake Lipski, Jack Sterne, and Hunter Smith, who each put in one. In addition, La Crosse received assists from Hunter Dragosh, Blake Olinyk, Daniel Toycen, Ben Henderson, and Ethan Stafford, who each chipped in one and Jared Bromberg and Anthony Miller, who contributed two each. The Jr. Blues were helped by Sam Maddox, who had one goal. Maddox scored short handed 5:03 into the first period to make the score 1-0 St. Louis. St. Louis also got a goal from Daniel Dunaway as well. Other players who recorded assists for St. Louis were Alex Klaesner, who had one. The Freeze's Andrew Wagner stopped 24 shots out of the 26 that he faced.
Texas 4 @ Sugar Land 1 - Tristan Canter stood on his head and made 32 saves to lead the Texas Jr. Brahmas to a 4-1 victory over the Sugar Land Imperials. Texas was sparked by Ryan Dunner, who racked up one goal and one assist. Dunner scored 16:54 into the second period to make the score 2-1 Texas. Sam Gagnon assisted on the tally. Texas additionally got points from Mykyta Sheptytsky, who also tallied one goal and one assist and Gagnon, who also registered one goal and one assist to lead the team in points. Jimmy Anderson also scored for Texas. In addition, Texas received assists from Austin Davis, Thomas Puetz, Devin Pierce, James Bacon, and Conor Durkin, who each chipped in one. The Imperials were led by Aksel Campbell, who scored the team's only goal. Campbell scored 1:58 into the first period to make the score 1-0 Sugar Land. Ryan Worley picked up the assist.