Wolves goalie Vorva gets call to the NAHL
December 5, 2014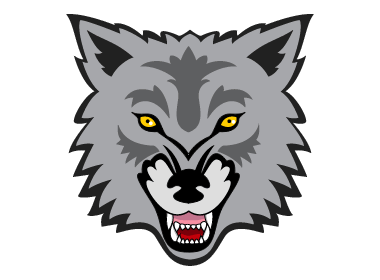 By Will Kowalski, Battle Creek Enquirerer
The West Michigan Wolves hockey team will be without goaltender Hunter Vorva when it travels to face the Chicago Jr. Bulldogs on Friday, and when it participates in the North American 3 Hockey League's annual Showcase Tournament in Blaine, Minn., this coming Sunday through Tuesday.
But that's just fine with first-year Wolves head coach and general manager Marc Fakler.
Why? Because Vorva has become the first Wolves player this season to be called up to a higher league.
Vorva, of Kalamazoo, has joined the Michigan Warriors of the North American Hockey League for a three-game weekend in Pennsylvania. The Warriors, based in Flint, are coached by former NHL defenseman Moe Mantha.
Vorva has been been the Wolves' main netminder this season, posting an 8-3-0 record with two shutouts, a 2.17 goals-against average and a .931 saves percentage — helping West Michigan to a 13-8-1 mark and a tied-for-second-place standing in the NA3HL's Central Division.
"We (the NA3HL) are a developmental league, helping players move up to higher junior leagues or to college hockey, and Hunter has really developed this season under our goaltending coach Al Avery. Hunter has been a huge success story for our program, and we're happy for him to get this chance in the NAHL," Fakler said of the 19-year-old Vorva, who last year played for the West Michigan Hounds U18 squad.
"Hunter took a chance coming here, to a program that had to rebuild, but he's worked hard to help make us a pretty good team and now he's reaping some rewards."
With Vorva out of the lineup, Fakler said the Wolves will be relying on Kyler Patenaude of Rochester (5-1-0, one shutout, 2.18 GAA) and Chase Stanford of Macomb (1 OT loss, 5.35 GAA) to carry the load for West Michigan against Chicago and at the Showcase.