Skyland Kings announce head coach for 2015-16 season
January 14, 2015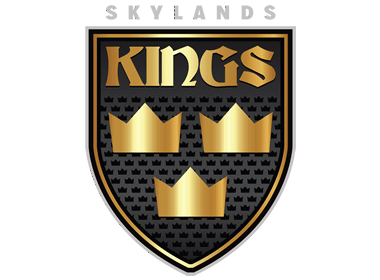 Skylands Ice World, home to the Skylands Kings youth and junior hockey recently appointed Alex Shindelman to head coach of the Junior Team, an active member of the North American 3 East Hockey League (NA3EHL) for the 2015-16 season.
Shindelman, born in Riga, Latvia, has an resume, spanning 20 years as both player and coach. Shindelman has been a head coach at Skylands of the Kings U16AA team for the past five years. During that time, he led his team to 5 consecutive playoff appearances, three consecutive district finals, and one appearance in 2012 at nationals. He has been invited to coach one of two USA teams at the prestigious OHL showcase held in Toronto.
Previously, Shindelman has been a member of the Latvian U20 National Team, the Omaho Lancers of the USHL, the Rochester Mustangs of the USHL, and the Boston Junior Bruins as a standout player.
He is frequently available at Skylands as a clinic instructor for both youth and adults. He also conducts team on and off ice workouts, and both of his boys skate at Skylands. Shindelman is an advanced level IV USA Hockey Coach.
"I am pleased and excited to announce Alex as Head Coach for our Junior Kings," Skylands General Manager Rita Mitchell said. "Alex has been a great draw for the players in our community and he brings a great deal of experience and excitement. We are looking forward to a great team next season, and a great place for people to bring their families and enjoy a great hockey game."