Nationals hope to build off weekend sweep
January 27, 2015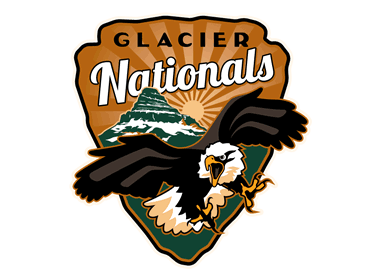 The Glacier Nationals went to Cody, Wyoming this weekend knowing one thing, they need to finish plays.
Goal production has been the main focus of Head Coach Butch Kowalka since taking the helm in mid December."I had to make some big changes after the break, ones that refocused the players on the fundamentals. I knew in the long run it would be better and more productive," he said.
Production is exactly what the Nationals got this weekend scoring 11 goals in 2 games and sweeping the Yellowstone Quake in their home barn.The power play was the main factor going 6-10 on the weekend and a perfect 5-5 on Saturday night. Led by veteran sniper Tommy Kaddatz who had 4 goals Saturday.
The Nationals pick up 4 points on the road and have doubled their wins on the season since the December coaching change. "The new power play we designed has worked tremendously the past few games. We keep finding the lanes and capitalizing on the opportunities presented to us," stated Tommy Kaddatz after the weekend frenzy. "Tommy has really impressed me with his toughness and his nose for the net. When he gets chances he capitalizes," said coach Kowalka.
Tommy wasn't alone in the production either. 4 other Nationals had impressive weekends as well. Both Josh Larson and Blake Evenou had 5 point weekends, Matt Gamblin had 4 points and Captain Wyatt Fretheim had 2 points. All 5 members of the power play producing. Anchorage, AK native Josh Larson spoke of the whole unit contributing saying "we changed up the power play a few weeks ago and had better success but this weekend we all seemed to click and everyone was on the same page". That page being the scoresheet of course.
The Nationals surpassed their 2 goal per game average and made huge strides in their points and power play success rate. The Nationals have increased their PP% from just under 4% to almost 13% since coach Kowalka has been the head coach. "Not only have we seen our wins double and PP% triple but our third line is producing as well. Leading the team in +/- a few games even. These are the signs I look for to know the players are comfortable in the system and developing as players. Production from everyone is the goal and now we are starting to see the results of all the hard work and training" declared Kowalka.
The Nationals look to continue their success in the final stages of the season with 6 of their last 9 games at home. That success, in huge part will rely on the power play to continue to produce.