Breezy Point forward Paliy to play pro hockey in Ukraine
February 19, 2015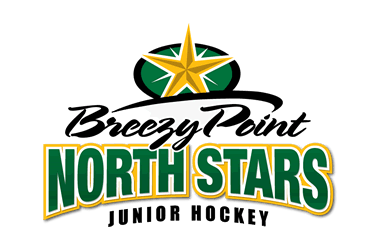 The Breezy Point North Stars of the North American 3 Hockey League (NA3HL) are pleased to announce that forward Yegor Paliy has been offered a professional hockey contract with HC Kremenchus, which plays in Ukraine Pro Hockey League.
Paliy, 19, has played 31 games with three goals and two assists and a +3 rating.
"It's an unreal feeling and a dream come true," said Paliy. "I really enjoyed my time with the North Stars, but I was offered an ideal situation for me in my home country and I had to take it. I would like to thank my teammates and the entire North Stars staff. I would also would like to thank the North Star fans for the support."
Head coach Jeff Worlton stated, "We couldn't be happier for Yegor and we wish him the best of luck and want to thank him for a good year."
Yegor is the first player from the Breezy Point North Stars to make the jump to pro hockey.