Cape Cod forward O'Shea makes NCAA commitment
April 29, 2015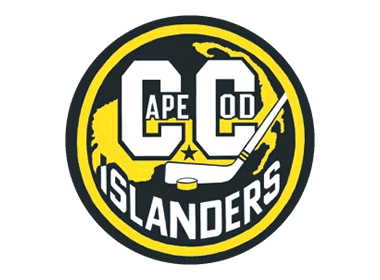 Cape Cod and NA3EHL forward Mack O'Shea has realized his dream of playing college hockey as today he commited Post University in Conneticut. Post University is starting a new program at the NCAA Division II level and will petiton to be a part of the NE-10 next season as a fulltime member.
"Mack is a great young man and I am very happy that he is getting this opportunity. He worked extremely hard for the past two seasons and for him to be rewarded with an opportunity like this is great." Islanders president, Dan Hodge said
O'Shea, the Watertown, Ct. native spent the last two seasons playing for the Islanders and having a role as a support player. His work ethic and determination kept him in the line up and made him a versatile player that was able to play in any situation. "Mack was the character guy, he played in all situations. He was a penalty killer, a winger on all lines he did it all and never complained once."
With Post starting a new program, it says a lot that O'Shea wil be one of the first recruits. He will lay a foundation through his work theic that all his teammates can follow.
"I am really excited to have the chance to play hockey at Post University next year. I would like to thank coach Whitney and Post for this tremendous opportunity," O'Shea said. "These last two seasons with the Islanders and coach Hodge have allowed me to grow as a person and a hockey player. I have made so many friends and a ton of great memories that will last a lifetime. Now it is time to move on to the next challenge of playing college hockey and more importantly earning a degree."
O'Shea plans to study sports management at Post University. "One thing is for sure if he puts the same passion into the university that he does on the ice, he will earn a degree from a great school. On behlaf of the entire organization, I'd like to thank Mack for all his efforts and wish him all the success in the world," Hodge said