2015-16 NA3HL regular season gets underway on Saturday
September 4, 2015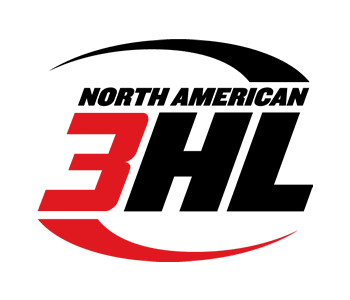 The sixth season of North American 3 Hockey League (NA3HL) hockey begins this weekend with the opening of the 2015-165 regular season.
The NA3HL opens the regular season continuing its tradition of serving as the best training ground of its kind in the country by providing the best exposure and developmental vehicles available for student-athletes at the Tier III junior level.
The 2015-16 regular season gets into full swing on Saturday, September 5th with two games. The Southern Tier Xpress will host the Wooster Oilers, who are making their NA3HL debut. The rebranded Cincinnati Thunder will travel to Pittsburgh to take on the Vengeance for two games on Saturday and Sunday.
Watch all NA3HL regular season games live on
FASTHockey
Fans can also follow along and view the box scores via
Pointstreak
The NA3HL's Granite City Lumberjacks will open their Silver Cup title defense on Saturday, September 12th. The defending USA Hockey Tier III junior National Champions North Iowa Bulls, who are in a new division this season the Central, begin play on September 18th.
Last season, a record number of players from the NA3HL were drafted and tendered in the NAHL and made commitments to the NCAA and ACHA.