Saturday Scores: Wooster wins NA3HL debut in OT
September 6, 2015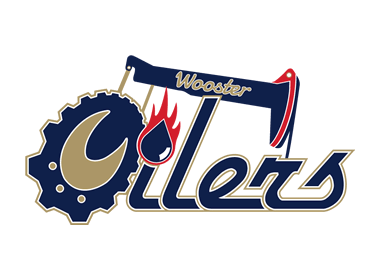 Wooster 4 @ Southern Tier 3 (OT)
– The Wooster Oilers era got off to a good start on Saturday as they scored the final three goals of the game to defeat the Xpress 4-3 in the opener for both teams. Wooster got on the board first with a power play goal from Tyler Houmard. The Xpress responded with three straight goals from Victor McCutcheon, Justin Andriaccio and Isiah Crawford to take a 3-1 lead after two periods. In the 3rd period, goals from Will Schober and Mike Zenone tied the game at 3-3. Just over halfway into overtime a turnover in the new 3 on 3 format led to a pass in front for Zenone, who wired a shot past Cody Gibson for the game-winner. Ryan Spencer made 30 saves in the win, Gibson made 42 saves in the loss.
Boxscore
Cincinnati 2 @ Pittsburgh 6
– The Vengeance scored twice in each period to defeat the Thunder in both team's 2015-16 debut on Saturday. The Thunder got on the board first on a goal from Cobin Sanborn, but Pittsburgh answered with four straight goals including a hat-trick from Ryker Barber and another from Josh Butterworth. Marc Anderson scored to draw Cincinnati to within 4-2, but goals from Nicholas Lyon and Cameron Smith in the 3rd period secured the Pittsburgh win. Jacob Stack made 23 saves in the win, while Brian Tempel made 29 saves in the loss.
Boxscore