Watch Now: NA3HL Plays of the Week
October 7, 2015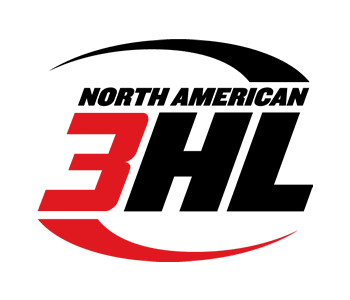 The North American 3 Hockey League (NA3HL) is pleased to continue an exciting feature this season, seen exclusively on NA3HL.com.
The Plays of the Week can be viewed every week on the new NA3HL TV platform and features the top goals and saves of the week from NA3HL games played Monday-Sunday that respective week.
11 awesome plays kick off this year's feature. Also stay tuned for an exciting announcement for the plays of the week that we think you all will enjoy!
Do you have a goal or a save that you would like to see in the NA3HL Plays of the Week? We want to hear from you!
Email us
your nominations and you could see them in next week's edition.
Featured in this week's edition is:
#9 Ricky Kwapich, Toledo Cherokee
#20 Aaron Ryback, Alexandria Blizzard
#7 Jared Bromberg, La Crosse Freeze
#28 Zach Mitchell, St Louis Jr. Blues
#18 Austin Turner, Toledo Cherokee
#91 Alex Klaesner, St Louis Jr. Blues
#19 Cade Boreing, Gillette Wild
#25 Sam Dabrowski, La Crosse Freeze
#26 Tait Aptakin, Souther Tier Xpress
#9 Kadin Machusak, North Iowa Bulls
#31 Zach Young, St. Louis Jr Blues