Friday Finals: Aviators hand Wildcats first loss of season
November 7, 2015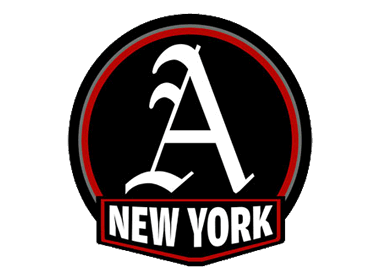 Jersey Shore 2 @ New York 4 – New York handed Jersey Shore their first loss of the season thanks to 44 saves from goalie Stephen Mundinger. New York was helped by a fast start as they scored three times in the 1st period. Daniel Backstrom scored two of the goals and Jimmy Warrick, the league's leading scorer added the other. Freddie Schaljo had the lone Wildcats goal. Jersey Shore cut the lead to 3-2 with a 2nd period goal from Jared Karas, but a 3rd period goal from New York's Sam Shaheen secured the win for the Aviators. Wildcats goalie Breadan Colgan made 46 saves in the loss.
Skylands 4 @ Wilkes-Barre 2 – Ernest Komarnitskii scored twice to lead the Skylands Kings to a 4-2 road win in Wilkes-Barre. Skylands was propelled by a strong start, taking a 2-0 lead in the 1st period with goals from Cole Skelly and Hunter Ledwith. The Miners tried to make a game of it in the 2nd period with two goals from Josh Gartley and Brett Welsh, but the Kings won on the heels of two goals from Komarnitskii. Kings goalie Mathias Yttereng made 21 saves in the win, while Mathieu Beaudet took the loss for the Miners, making 44 saves.
Maine 1 @ L/A Fighting Spirit 6 - Lewiston/Auburn had a four-goal lead after two periods and cruised the rest of the way en route to a 6-1 win over Maine. Brett Bittner was all over the ice for Lewiston/Auburn, as he tallied two goals and one assist in the win. Bittner scored the first of his two goals at 16:54 into the first period to make the score 3-1 Lewiston/Auburn. Mike Heffernan picked up the assist. Bittner's next tally made the score 4-1 Lewiston/Auburn with 17:54 left in the second period. Walker Hamilton provided the assist. Lewiston/Auburn additionally got points from Heffernan, who also racked up one goal and one assist and Hamilton, who also registered one goal and two assists. Lewiston/Auburn also had goals scored by Jordan Crowe and Cam DuFault, who scored one goal each. In addition, Lewiston/Auburn received assists from Zachary Barry, David Fish, Brady McNulty, and Mark Ferullo, who contributed one each. Maine was led by Ryder Parkhurst, who scored the team's only goal. Parkhurst scored 2:41 into the first period to make the score 1-0 Maine. Riley Lavoie picked up the assist. Lewiston/Auburn's Barry stopped 14 shots out of the 15 that he faced.
Lockport 2 @ Syracuse 3 (OT) - Syracuse pulled out a 3-2 (OT) overtime victory over Lockport on a clutch goal by Raymond Falso. Syracuse was led by Falso, who had one goal. Falso scored 1:13 into overtime to make the score 3-2 Syracuse. Raymond Rowe picked up the assist. Syracuse's offense rang up 31 shots on Lockport's net. Syracuse also had goals scored by Kelsey Head and Nicholas Sanborn, who each put in one. More assists for Syracuse came via Nate Walker, who had one and Brendan Sand, who had two. Lockport kept Syracuse's goalie busy throughout the game, and Kyle VanWagner made 38 saves on 40 shots. Lockport was helped by Erick Santiago, who grabbed one goal. Santiago scored 8:36 into the second period to make the score 1-1. Gibson Stuart assisted on the tally. Lockport also got a goal from Justin Durkee as well. In addition, Lockport received assists from Anthony Tomassi, Frank II Vecchio, and Dylan Jenkins, who contributed one each. Sal Stalteri recorded 28 saves for Lockport.