NA3HL launches redesigned website at na3hl.com
December 24, 2015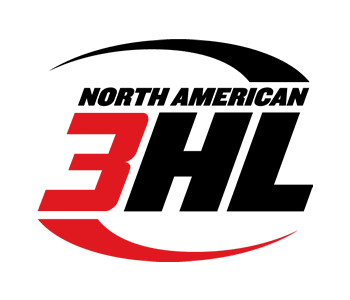 Today the North American 3 Hockey League (NA3HL) is proud to debut of the redesign and launch of their website at www.na3hl.com.
The website was redesigned to enhance user functionality, specifically with mobile devices, and has a new look to follow the same layout of the NAHL website at nahl.com. The league received some very positive feedback from the layout of the previous website, so the priority for the new design was to keep the user friendly model and enhance it with new graphics, color scheme, players and attention to detail.
"NA3HL.com has evolved into the epicenter for news and important information involving the North American 3 Hockey League and it is imperative for us the make sure that the user experience is positive when they visit," said NA3HL President and NAHL Commissioner Mark Frankenfeld. "With millions of pageviews per year, statistics tell us that na3hl.com is the #1 way that our fans, players, scouts and others get their information regarding the NA3HL, so it is important for us to stay up-to-date with changing technology, along with keeping things fresh and easy to navigate through."
The quick use buttons on the right hand side include link to watch all NA3HL games live through their official broadcast provider, FASTHockey. An Player Advancement section is also highlighted. This past season, the NA3HL moved a record number of players onto the next levels of hockey and this season along has seen more than 20 players move onto the NAHL.
Links to the NA3HL's hockey partners NAHL, NAPHL and NA3EHL are also included.
It also features a link to all of the NA3HL's upcoming events like the annual NA3HL Showcase in December, February's NA3HL Top Prospects Tournament in Plymouth, Michigan and the Silver Cup Championship Tournament, which takes place annually in late March.
The site is the official source for NA3HL scores and statistics provided by Pointstreak and additional features such as: the Easton Hockey Divisional Stars of the Week, Player and Defenseman of the Month, Vaughn Hockey Goaltenders of the Month, Gongshow Hockey Flow of the Month, as well as the maps and history of the league, tryout information, hotel and rental car information for all league events and information on league partners and suppliers.
The site features also features a section to display the top stories along with additional news features in the press about teams.
The NA3HL website was developed by NA3HL webmaster John Elftmann with the assistance and input of the NA3HL communications department.