Day 2 of NA3EHL Showcase in the books
January 30, 2016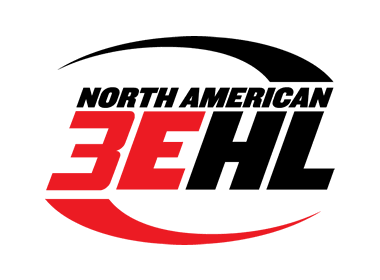 It was a jam-packed day on Day 2 of the NA3EHL Showcase in Lockport with six exciting games on the slate. While most of the games were not very close, the one that was saw the Cape Cod Islanders extend their winning streak to 16 straight games with a 5-3 win over the host Lockport Express
New York crushed the Northeast Generals, 11-0, thanks to 65 shots on goal and a 24-save shutout from Stephen Mundinger. Jimmy Warrick and Daniel Backstrom each had six-point nights and Dominick Sacco had five points, including a hat-trick.
Jersey Shore handled Maine, 6-1. Scott Albertoni made 15 saves and John Rubin had three points, including two goals for the Wildcats. Freddie Schaljo and Jared Karas also had a goal and assist each for Jersey Shore.
New England handled Wilkes-Barre, 5-1 thanks to goals from Ian Gately, Brandon Hamner, Steve Crocker, Kyle Weiss and Brian Gliver. Robbie Campbell made 17 saves in the win. Connor Landregan scored the lone goal for the Miners.
In the closest game of the day, Cape Cod kept their winning streak going with a 5-3 win over the Express. Chuck Costello had two goals and an assist and Mike Jessman had four assists. Steven Schmitt made 42 saves in the win. Frank Vecchio II had two goals for Lockport.
The L/A Fighting Spirit scored four goals in the 3rd period to break open a close game and win, 6-1 over the Kings. Brett Bittner was the offensive star, scoring two goals and adding two assists and goalie Zachary Barry made 24 saves.
Hunter Soden had a hat-trick for the Syracuse Stampede as they beat the East Coast Minutemen, 4-1. Nate Walker also scored for Syracuse and Kyle VanWagner made 22 saves in the win. Matt Bauchman had the lone goal for East Coast.