New England forward Weiss makes NCAA commitment
March 7, 2016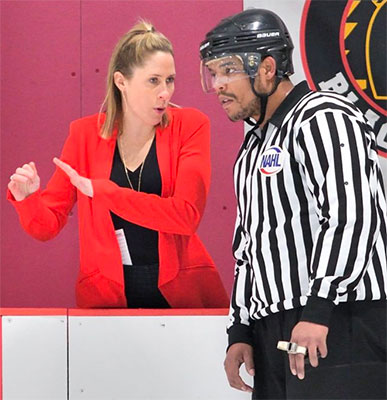 The New England Stars of the NA3EHL are pleased to announce that Captain Kyle Weiss, of Andover, New Jersey, has committed to play NCAA Division II hockey at Post University.
Weiss, a 20-year-old forward, has tallied 31 points in 41 games. The captain is in his second season with the New England Stars junior hockey team.
"I liked Post because of the small campus, and the coach seemed like a good fit for me," he said. "It seems like he is bringing the hockey program in the right direction. Also they offered a lot of the courses I'm interested in so it was the best fit academically and athletically."
Weiss may be a little nervous about having to balance a full time academic schedule as well as an athletic schedule again, but he's confident he will be able to get back into the groove of managing both.
"Playing for the Stars has helped me mature has a player and as a person," said Weiss. "I've become a lot more of a hard working player, and a more head's up player. I've learned to control the puck a lot more over the past two years and coaches have taught me a lot about systems."
While Weiss is excited to move on to college hockey, he will miss the Stars locker room and team culture.
"I'll miss all the connections I've made up here between the coaching staff and all of my teammates, and just the every day routine of being up here," he said.