Aviators move to Long Beach to become Sharks
April 12, 2016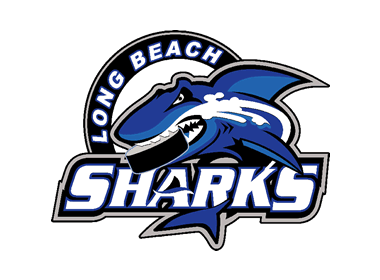 The New York Aviators of the NA3HL (and formerly of the NA3EHL) that formerly competed in Brooklyn, New York announced its move to Long Beach, New York where they will foster a new identity in the city by the sea.
"It's the dawning of a new era for our junior program that includes a new home rink and a new identity to set the stage for the 2016-17 season," team owner Jim Loughran said in a statement. "Moving forward we will be known as the Long Beach Sharks as we embrace our new home in Long Beach that offers a beautiful environment for our players and fans! We look forward to bringing the people of Long Beach a competitive program that they can root for, for many years to come."
The city's newest team competes in the North American 3 Hockey League, a Tier III college developmental league, in a division with other squads from New Jersey, Pennsylvania, and upstate New York. The program has won three league titles in the past five seasons, and consists of 17- to 20-year-old athletes, recruited nationally and internationally, who hope to play college hockey.
The Sharks will enter the season under third-year head coach Mike Stanaway, who has had success developing players to reach the next level, as nearly 60 athletes he has coached have received offers to play NCAA hockey in the past four seasons, according to the team's website. Smithtown native Stephen Mundinger, whose 0.936 save percentage led the NA3EHL last season, committed a few weeks ago to play goalie for the University of Maine, a Division I program.
Loughran, an Island Park resident, said that while competing in Brooklyn, the team had its sights set on Long Beach as a premier destination to build a bigger fanbase. He added that the Sharks hope to make their players available to the youth program in the city, as well as hold events for the community in the future.
"Long Beach already is a hockey town," said City Council Vice President Anthony Eramo. "We have lots of great youth programs and we have a great hockey program for our high school, so it'll just add another family-friendly event and hopefully encourage more kids to play hockey."