48 in 24 Series: Atlanta Capitals
August 10, 2016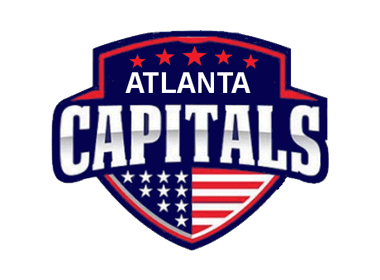 The 48 in 24 series will feature an in-depth look into all 48 teams in the NA3HL for the 2016-17 season, with new teams being highlighted daily, leading all the way up until the start of the regular season. 48 in 24 goes in-depth into each NA3HL team and will include interviews with all 48 head coaches in the NA3HL, as they provide fans with their expectations and outlook for the 2016-17 season, including taking a look at their potential roster and their strengths as a team for the upcoming season. It will also take a look back on the 2015-16 season and how each team fared and what they accomplished. Best of all, 48 in 24 will provide the fans of the NA3HL with an inside look at their favorite team and what to expect.
Atlanta Capitals
2015-16 Record: 35-10-2, 72 pts. (3rd in South Division)
2015-16 Playoffs: Lost in the South Semi-Finals to Texas Jr. Brahmas, 2 games to 1
Head Coach: Dennis Canfield
2016-17 Division: South
The 2015-16 season was the first season for the Capitals to be in Atlanta (previously in Topeka) and they had an outstanding regular season record. The Capitals finished the season 3rd in the South Division, racking up 72 points, but fell short to the Texas Jr. Brahmas in the first round of playoffs, 2 games to 1. In the past 3 seasons, the Capitals have won an impressive 98 games, putting them amongst a few other NA3HL teams that have accomplished the same.
This season the Atlanta Capitals has brought in a new coach, Dennis Canfield. Canfield spent the past two seasons as Head Coach and GM of the Forest Lake Lakers of the USPHL Midwest. He rebuilt the Lakers franchise with an overall record of 65-23-2, with last seasons record being 39-7-2 advancing them to the USPHL National Finals. Canfield was named a finalist for coach of the year in both seasons. Canfield is certainly a great fit for this Atlanta Capitals organization. He is known for his ability to develop and recruit players and paying attention to detail.
"This is my first year in Atlanta and I am certainly excited about that. Last year, Atlanta was one of the most offensive teams in the league and I would like to see that continue into the Fall," said Coach Canfield. "From a defensive standpoint, I want to work on pushing the pace and have the puck moving from the back end."
The top three leading goal-scorers for Atlanta last season were Alex Johanson with 44 goals, Arturas Laukaitis with 34 goals, and Kyle Rimbach with 32 goals.
When asked about advancing his players to the next level, Canfield said, "Mr. Stone is the owner of both the NAHL club and the Tier III club, so we work collectively with both teams and look for kids that are borderline NAHL players. For all of the 1996-born players coming in this year, my goal is to advance them into the NCAA ranks and ultimately have them play in the NAHL."
Next up in the 48 in 24 series: Billings Bulls