48 in 24 Series: Jersey Shore Wildcats
August 19, 2016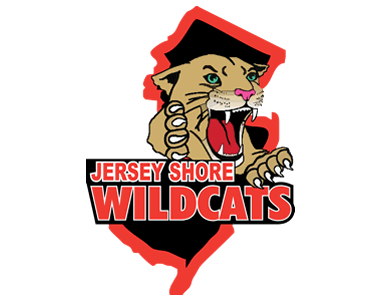 The 48 in 24 series will feature an in-depth look into all 48 teams in the NA3HL for the 2016-17 season, with new teams being highlighted daily, leading all the way up until the start of the regular season. 48 in 24 goes in-depth into each NA3HL team and will include interviews with all 48 head coaches in the NA3HL, as they provide fans with their expectations and outlook for the 2016-17 season, including taking a look at their potential roster and their strengths as a team for the upcoming season. It will also take a look back on the 2015-16 season and how each team fared and what they accomplished. Best of all, 48 in 24 will provide the fans of the NA3HL with an inside look at their favorite team and what to expect.
Jersey Shore WIldcats
2015-16 Record: 37-7-0, 74 pts. (1st in the East Division, *in NA3EHL)
2015-16 Playoffs: Won NA3EHL Championship, 2-0 against Cape Cod Islanders
Head Coach: Corey Leivermann
2016-17 Division: Northeast
As reigning NA3EHL League Champions, the Jersey Shore Wildcats have a title to defend now in the NA3HL, and new head coach Corey Leivermann has big shoes to fill.
Prior to coaching Jersey Shore, Coach Lievermann acted as a scout for the Wichita Falls Wildcats in the North American Hockey League, and worked in sales in Minneapolis. After working in sales for a year, Corey realized he wasn't ready for the "real world," and returned to play pro hockey in Europe, before having to stop due to injuries.
This season, Coach Lievermann is looking forward to getting involved in hockey again, and his prime focus is working with young athletes. "What I always loved is working with kids… the biggest thing for me is seeing kids perform at a level, and improve and moving on to different leagues. There is nothing more satisfying for me than seeing kids do well in the future."
This season, the Wildcats count on veteran forwards Dylan Plesk, and Frederick Schaljo. In addition, Leivermann lists David Vaysberg as a player to watch out for. Vaysberg was a practice player for the Wildcats in the 2015-16 season.
As for the new, larger NA3HL league structure, Leivermann states that, "there's teams everywhere now, there's colleges everywhere, just to be able to showcase what the NA3HL can do, will only benefit us. What's common across the board for coaches and players alike, is the excitement surrounding additional exposure that comes along with being in a larger league."
Corey Leivermann hopes to bring his connections to Wichita Falls, European professionals and coaches, friends, and college connections in Minnesota, to help players achieve their goals and move up as far as possible. He gives credit to his past coaches for pushing him and helping him get to where he did, and wants to pass forward the same to his players.
In 2014, the Jersey Shore Wildcats produced eight D1 players, with commitments to schools such as the Air Force Academy and the University of Michigan.
Although every team works towards a championship, the Wildcats believe individual, as well as team improvement, on a daily basis is the goal for the 2016-17 season. Coming into his first season, Coach Lievermann wants to see improvements daily both in his coaching, and in players on ice ability and overall growth as individuals.
The Jersey Shore Wildcats have participated in many charities in the past, and that tradition will be continued through the upcoming season. Players are actively involved in the community - and often participate in programs that support education, such as visiting schools and reading to children. As the only ice rink within a thirty mile radius, Corey Leivermann and the Wildcats act as the main hockey presence in the community, and pass on their love of the game by holding youth training camps.
Jersey Shore will face off against the New England Stars in their season opening doubleheader. Both games will take place at Skate 3 Arena in Tyngsboro, Massachusetts. The first game, on September 17th, is at 3:50 PM, while the second game is at 12:10 PM on September 18th.
Next up in the 48 in 24 series: L/A Fighting Spirit