November 25, 2016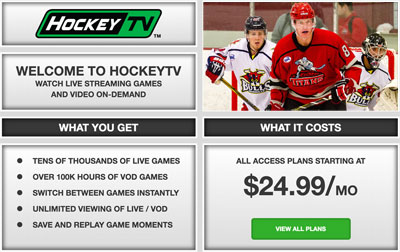 Looking to stay full after Thanksgiving is no issue in the NA3HL, as action resumes with 22 regular season games this weekend.
The schedule is highlights by a full slate of games in the Frontier, West and Central Divisions, with some other sprinkled in.
All games can be watched live on
HockeyTV
Only the Metro Jets and Yellowstone Quake remain undefeated in regulation. during the 2016-17 regular season.
Friday, November 25, 2016
Chicago Bulldogs @ Rochester Ice Hawks - 7:05 pm CST
Helena Bighorns @ Bozeman Icedogs - 7:30 pm MST
Billings Bulls @ Great Falls Americans - 7:30 pm MST
Gillette Wild @ Yellowstone Quake - 7:30 pm MST
Missoula Junior Bruins @ Glacier Nationals - 8:00 pm MST
Saturday, November 26, 2016
Nashville Jr. Predators @ Atlanta Capitals - 5:45 pm EST
St. Louis Jr. Blues @ Cincinnati Thunder - 7:00 pm EST
Chicago Bulldogs @ Rochester Ice Hawks - 7:05 pm CST
New Ulm Steel @ Breezy Point North Stars - 7:30 pm CST
La Crosse Freeze @ North Iowa Bulls - 7:30 pm CST
Syracuse Stampede @ Roc City Royals - 8:30 pm EST
Willmar WarHawks @ Granite City Lumberjacks - 7:30 pm CST
Louisiana Drillers @ Texas Jr. Brahmas - 7:35 pm CST
Great Falls Americans @ Helena Bighorns - 7:05 pm MST
Yellowstone Quake @ Bozeman Icedogs - 7:30 pm MST
Gillette Wild @ Billings Bulls - 7:30 pm MST
Missoula Junior Bruins @ Glacier Nationals - 7:30 pm MST
Sunday, November 27, 2016
St. Louis Jr. Blues @ Cincinnati Thunder - 1:00 pm EST
Louisiana Drillers @ Texas Jr. Brahmas - 2:05 pm CST
North Iowa Bulls @ La Crosse Freeze - 3:00 pm CST
Nashville Jr. Predators @ Atlanta Capitals - 4:30 pm EST
Syracuse Stampede @ Roc City Royals - 5:30 pm EST