December 2, 2016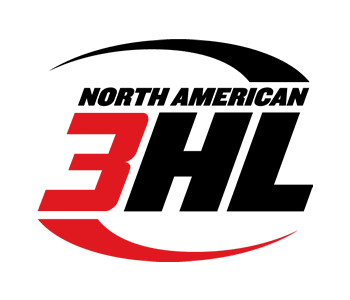 It is another busy weekend in the NA3HL as 44 games highlight the schedule from Friday-Sunday.
Just two weeks remain until the 48-team, league-wide NA3HL Showcase, taking place from December 16-18 at the Schwan Super Rink in Blaine, MN.
The schedule for the event was announced earlier this week.
All games can be watched live on
HockeyTV
The action this weekend faces off early Friday afternoon and goes until Sunday afternoon. All eight division leaders are in action this weekend. The Metro Jets remain unbeaten at the season's hallway mark.
Friday, December 2nd
Wisconsin at La Crosse - 2:00 PM CST
Euless at Texas - 2:00 PM CST
West Michigan at Toledo - 7:00 PM EST
Metro at Wooster - 7:45 PM EST
Southern Tier at Lockport - 8:00 PM EST
Jersey Shore at Skylands - 8:00 PM EST
Alexandria at Rochester - 7:05 PM CST
Granite City at Breezy Point - 7:30 PM CST
Atlanta at Nashville - 7:30 PM CST
New Ulm at North Iowa - 7:30 PM CST
New England at Northeast - 8:30 PM EST
Louisiana at Point Mallard - 7:30 PM CST
Helena at Gillette - 7:05 PM MST
Missoula at Billings - 7:30 PM MST
Bozeman at Yellowstone - 7:30 PM MST
Great Falls at Glacier - 8:00 PM MST
Saturday, December 3rd
Evansville at St. Louis - 2:00 PM CST
East Coast at New England - 3:50 PM EST
Atlanta at Nashville - 3:00 PM CST
Pittsburgh at Southern Tier - 5:00 PM EST
Roc City at Jersey Shore - 6:00 PM EST
Peoria at Cincinnati - 7:00 PM EST
Long Beach at L/A - 7:00 PM EST
Louisiana at Point Mallard - 6:00 PM CST
Toledo at West Michigan - 7:00 PM EST
Skylands at Binghamton - 7:30 PM EST
Cape Cod at Maine - 7:30 PM EST
Wooster at Metro - 7:30 PM EST
La Crosse at Wisconsin - 7:00 PM CST
North Iowa at New Ulm - 7:10 PM CST
Rochester at Willmar - 7:10 PM CST
Alexandria at Granite City - 7:30 PM CST
Helena at Gillette - 7:05 PM MST
Missoula at Billings - 7:30 PM MST
Yellowstone at Bozeman - 7:30 PM MST
Sunday, December 4th
Roc City at Jersey Shore - 11:00 AM EST
Skylands at Binghamton - 11:30 AM EST
Maine at Cape Cod - 11:40 AM EST
Southern Tier at Pittsburgh - 11:40 AM EST
Wisconsin at Chicago - 12:00 PM CST
Long Beach at L/A - 2:00 PM EST
Evansville at St. Louis - 1:00 PM CST
Peoria at Cincinnati - 2:30 PM EST
Northeast at East Coast - 3:30 PM EST