December 9, 2016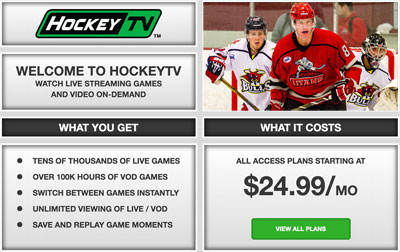 The NA3HL is wrapping up their final weekend of games before the NA3HL Showcase (Dec. 16th-18th) in Blaine, MN. In the last weekend leading up to the event, there are 45 contests across the league.
All games can be watched live on
HockeyTV
The Metro Jets are the only team that remains undefeated during the 2016-17 regular season.
Friday, December 9th
Nashville Jr. Predators @ Point Mallard Ducks - 11:00 am CST
West Michigan Wolves @ Toledo Cherokee - 7:00 pm EST
Jersey Shore Wildcats @ Syracuse Stampede - 7:30 pm EST
Pittsburgh Vengeance @ Wooster Oilers - 7:45 pm EST
Cincinnati Thunder @ Evansville Jr. Thunderbolts - 7:00 pm CST
Wisconsin Whalers @ La Crosse Freeze - 7:00 pm CST
Chicago Bulldogs @ Alexandria Blizzard - 7:10 pm CST
Granite City Lumberjacks @ Willmar WarHawks - 7:10 pm CST
East Coast Minutemen @ New England Stars - 8:10 pm EST
Texas Jr. Brahmas @ College Station Spirit - 7:30 pm CST
Maine Wild @ Northeast Generals - 8:30 pm EST
Southern Tier Xpress @ Roc City Royals - 8:30 pm EST
Great Falls Americans @ Helena Bighorns - 7:05 pm MST
Yellowstone Quake @ Billings Bulls - 7:30 pm MST
Gillette Wild @ Bozeman Icedogs - 7:30 pm MST
Glacier Nationals @ Missoula Junior Bruins - 7:30 pm MST
Saturday, December 10th
East Coast Minutemen @ Cape Cod Islanders - 1:00 pm EST
Atlanta Capitals @ Louisiana Drillers - 4:00 pm CST
Skylands Kings @ Syracuse Stampede - 5:00 pm EST
Wooster Oilers @ Pittsburgh Vengeance - 6:30 pm EST
Northeast Generals @ L/A Fighting Spirit - 7:00 pm EST
Roc City Royals @ Southern Tier Xpress - 7:00 pm EST
West Michigan Wolves @ Metro Jets - 7:30 pm EST
St. Louis Jr. Blues @ Peoria Mustangs - 6:45 pm CST
Breezy Point North Stars @ La Crosse Freeze - 7:00 pm CST
North Iowa Bulls @ Wisconsin Whalers - 7:00 pm CST
Jersey Shore Wildcats @ Lockport Express - 8:00 pm EST
New England Stars @ Long Beach Sharks - 8:00 pm EST
Chicago Bulldogs @ Alexandria Blizzard - 7:10 pm CST
Granite City Lumberjacks @ New Ulm Steel - 7:10 pm CST
Texas Jr. Brahmas @ College Station Spirit - 7:30 pm CST
Gillette Wild @ Bozeman Icedogs - 7:30 pm MST
Helena Bighorns @ Great Falls Americans - 7:30 pm MST
Glacier Nationals @ Missoula Junior Bruins - 7:30 pm MST
Billings Bulls @ Yellowstone Quake - 7:30 pm MST
Point Mallard Ducks @ Nashville Jr. Predators - 8:30 pm CST
Sunday, December 11th
Toledo Cherokee @ Metro Jets - 12:45 pm EST
Breezy Point North Stars @ La Crosse Freeze - 12:00 pm CST
Skylands Kings @ Syracuse Stampede - 1:00 pm EST
Jersey Shore Wildcats @ Lockport Express - 2:00 pm EST
St. Louis Jr. Blues @ Peoria Mustangs - 1:15 pm CST
Evansville Jr. Thunderbolts @ Cincinnati Thunder - 2:30 pm EST
L/A Fighting Spirit @ East Coast Minutemen - 3:30 pm EST
Atlanta Capitals @ Louisiana Drillers - 4:00 pm CST
Cape Cod Islanders @ Northeast Generals - 8:30 pm EST