St. Louis, Peoria open Midwest playoffs win Game 1 wins
March 17, 2017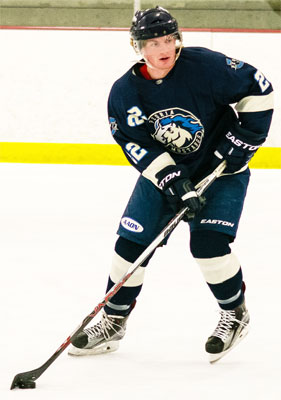 Midwest Division Semi-Finals, Game 1 (St. Louis leads best of 3 series, 1-0)
St Louis Jr Blues 5 vs. Cincinnati Thunder 0
- The St Louis Jr Blues take Game One with a 5-0 shutout win against the Cincinnati Thunder. St Louis goaltender Sawyer Schmidt made 21 saves, while Ryan Kostelnik stopped 46 shots for Cincinnati. Nick Balestra, Andrew Froese, Zach Mitchell, and Ivan Galaguzov (2) scored for the Jr Blues.
Boxscore
Midwest Division Semi-Finals, Game 1 (Peoria leads best of 3 series, 1-0)
Peoria Mustangs 6 vs. Nashville Jr Predators 1
- JT Kossakowski stopped all but one for the Peoria Mustangs to give them a 6-1 victory in Game One over the Nashville Jr Predators. Kossakowski made 14 saves, while Ricky Gonzalez stopped 21 shots for Nashville. Austin Wisely, Jordan Hillman, Anthony Iacullo, Thomas Kolaz, Blake Finley, and Brennen Begner each scored for Peoria, and Jr Predator Dylan Schmidt notched one.
Boxscore