NA3HL requests support for Missoula owner Jason DiMatteo
March 28, 2017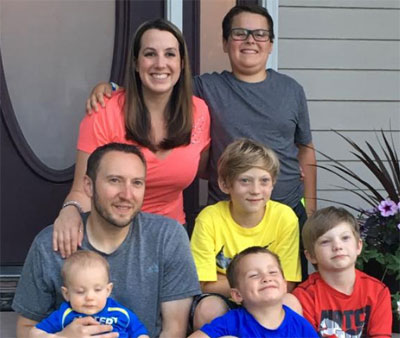 Missoula Jr. Bruins and NA3HL owner Jason DiMatteo is suffering from serious health problems and is currently in the intensive care unit at Sacred Heart Medical Center in Spokane, Washington.
His wife, Elizabeth, reported on her Facebook site that Jason will be in the hospital for "several weeks" as he battles complications from a liver infection.
Elizabeth indicated her husband has dealt with a liver disease for more than three years. He was placed in a medically induced coma earlier this week and was slated to have surgery Tuesday.
"Our thoughts and prayers are with the DiMatteo at this time," said NA3HL Commissioner Denny Scanlon.
The DiMatteos live in Missoula with their five children. They brought the NA3HL team to Missoula, Montana, last fall as co-owners of the Jr. Bruins. Together Jason and Elizabeth have put a lot of time, effort and funds into the team.
A
GoFundMe web page
has been set up for Jason and as of Monday night close to $10,000 was raised. The NA3HL encourages your support of the family during this difficult time. The GoFundMe web link may also be found on the Jr. Bruins' Facebook page.