Willmar forward Dobberstein makes NCAA commitment
April 25, 2017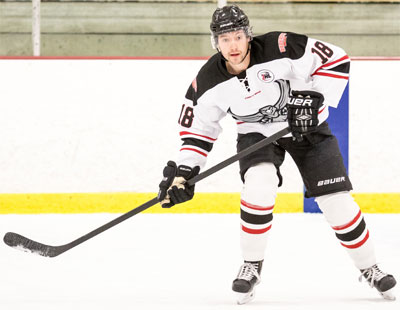 The North American 3 Hockey League's (NA3HL) Willmar WarHawks has announced the NCAA commitment of forward Jacob Dobberstein.
Dobberstein, a 20-year-old from Chelsea, Michigan, has committed to Lawrence University for the 2017-18 season. The Vikings' NCAA Division III program competes within the Northern Collegiate Hockey Association (NCHA). Dobberstein marks the fourth NCAA commitment from the WarHawks organization this season.
As a member of the WarHawks, Dobberstein played 45 games for Willmar. The forward notched 3 points through the season, including 15 goals, 21 assists, and finished out the year with a +2 performance.
"Jacob came to Willmar as a veteran player from another junior team. He quickly established himself, not only as a top end player, but a leader who was looked upon by his teammates to lead the way both on the ice and off the ice," said Head Coach Chris Blaisius. "The Warhawks organization is extremely proud of Jacob. Lawrence University is not just getting a good hockey player, but an even better person and leader."