Niagara Falls adds Cullen to coaching staff
May 19, 2017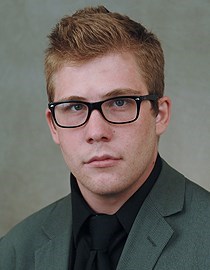 The Niagara Falls PowerHawks of the NA3HL are very excited to announce the hiring of John Cullen as Assistant Coach/Goaltender Coach.
Cullen, a native of Hamburg, New York played for the St. Francis Prep team and after his sophomore year of high school, moved on to Junior Hockey where he was Goaltender of the Year of the Empire Junior Hockey League (EJHL) as well as earning 1st Team All-Star Honors with Maksymum Hockey Club. He was then invited to St. Cloud State for the Annual Select 17 Festival featuring the Top 200 Prospects in the USA and went on to play for the USA Under-18 Select Team, where he represented his country at the 2008 World Championship Ivan Hlinka Tournament in the Czech Republic.
After playing for Team USA, Cullen went on to play four years in the Ontario Hockey League (OHL) which included stops in Niagara, Kingston, Sarnia and Windsor. He played for former NHL'ers such as Doug Gilmore, DJ Smith and Bob Boughner. During his final two seasons with the Windsor Spitfires, Cullen was invited to the Buffalo Sabres 2011 Development Camp and also signed a Professional Tryout (PTO) with the Los Angeles Kings, joining their ECHL affiliate in 2012. After his 4th knew surgery, Cullen finally hung up the skates to begin his coaching career.
Cullen joined the staff of the SUNY-Fredonia Men's Hockey Team for the 2013-2014 season and has spent the past four seasons as their Goaltender Coach and Video Coach as well as being an integral part of the Recruiting Team.
PowerHawks General Manager, Frank Vecchio, stated, "Bringing John Cullen into our program is truly an incredible milestone for our program. With Jason Hill and John Cullen on our staff, players looking to develop for the next level will be hard pressed to find 2 better teachers of the game, who also have the contacts at the higher levels to provide opportunities for our players. The way John interacts and teaches the goaltenders and all players is absolutely outstanding and we are thrilled to add him to our staff."
Cullen added, "I am very excited to join the PowerHawks family and I look forward to working with some great young hockey players, helping them achieve their goals of playing college hockey and beyond. That is why I am here, to help them. Frank and Hillsie have built a wining foundation for the program and a great culture and I am proud to be a part of this organization and am very eager to get started."