Friday Finals: Bulls back in 1st place after
November 25, 2017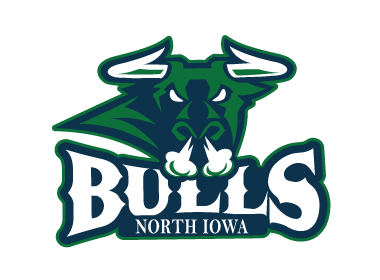 North Iowa Bulls 5 @ Wausau RiverWolves 1
-
The North Iowa Bulls grabbed an early lead to defeat the Wausau RiverWolves, 5-1. Dayton Honkanen, Mitch Dolter, Dan Sandvig, Jake Joyaux, and Ryan Kranz each scored for the Bulls, and Owen Routheut notched one for the RiverWolves. North Iowa's Drew Scites made 40 saves, while Henry Baribeau stopped 50 shots for Wausau.
Willmar WarHawks 2 @ New Ulm Steel 5-The New Ulm Steel scored four unanswered goals to secure a 5-2 victory over the Willmar WarHawks. Ryan Smith, Sam Storlie, Kirk Coppock, Nickolas Wieben, and Dylan Boysen scored for the Steel, while Zach Martin and Jordan Cooper each notched one for the WarHawks. New Ulm's Ryan Kenny made 25 saves, while Luke Fry stopped 38 shots for Willmar.
Gillette Wild 4 @ Yellowstone Quake 11-The Yellowstone Quake maintained a strong offensive presence to defeat the Gillette Wild, 11-4. Carter Johnson, Riley Buller, Cole Stewart, Jack Harris, Jake Ford (3), Ian Doner, Jack Moore, Timo Pelto, and Ethan Sievek scored for the Quake, and Jack Oberg, Derek Scoggins, Gage Thompson, and Nick Stockert found the back of the net for the Wild. Yellowstone's Reid Waszczenko stopped 41 shots, while Cody Grogan and Rasmus Pilely made 15 and 44 saves, respectively, for Gillette.
Helena Bighorns 3 @ Great Falls Americans 2-After sixty minutes of back and forth, the Helena Bighorns came out on top, 3-2. Kaden Lindberg, Richard Groskops, and Mikhail Gavrilenko scored for the Bighorns, and Matt Larson and Payton McSharry notched one each for the Americans. Helena's Nick Battaglia stopped 27 shots, while Bryan Sharp made 44 saves for Great Falls.
Missoula Junior Bruins 5 @ Bozeman Icedogs 4-The Missoula Junior Bruins scored late in the third to edge out the Bozeman Icedogs, 5-4. For the Junior Bruins, Parker Todd, Cameron Cunningham (2), Misha Akatnov, and Rhys Cottle found the back of the net, while Jacob Boje, Beckett patten, Adam Franklin, and Austin Charnholm got on the scoresheet for the Icedogs. In net, Missoula's Billy Yoder made 25 saves, while Parker Orchard stopped 37 shots for Bozeman.