Brahmas advance to South Finals with Game 3 win
March 19, 2018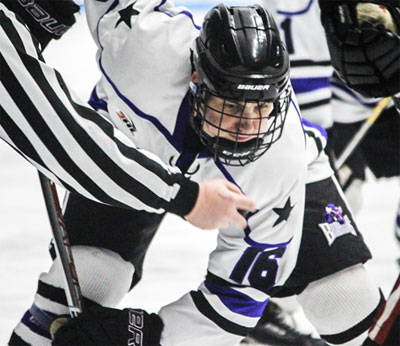 South Division Semi-Finals, Game 3: Point Mallard Ducks 4 @ Texas Brahmas 7 (Texas wins series, 2-1) – Thanks to a hat-trick from forward Michael Redmon, the Texas Brahmas punched their ticket to the South Division Finals thanks to a 7-4 win on Monday afternoon in the decisive Game 3 at the NYTEX Sports Centre.
Things looked good early for the Brahmas, who jumped out to a 2-0 lead in the 1st period thanks to goals from Redmon and Sam Sykes. The Ducks stormed back later in the period to take a 3-2 lead thanks to three power play goals in a six-minute span thanks to two goals from Fletcher Chun and another from Kerry Horton.
Texas would regain the lead in the 2nd period thanks to two goals, including another one from Redmon and another from Kyle Cote.
Early in the 3rd period, Redmon would scored to make it 5-3 and complete his hat-trick and Cote would add his second of the game to make it a 6-3 game. Matt Goodman scored on a nice move for the Ducks to make it 6-4, but a late empty-net goal from Luke Bombardir made the final score 7-4.
Brahmas goalie Tyler Myers made 30 saves in the win, while Joey Bernardini made 24 saves in the loss for the Ducks.
The #1-seeded Brahmas now advance to the South Finals to take on their cross-town rivals, the Mid-Cities Jr. Stars with a trip to the Fraser Cup on the line.