Quake head coach Theros announces resignation from team
April 5, 2018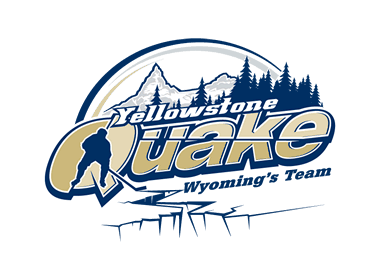 The Yellowstone Quake of the NA3HL have announced that Head Coach & General Manager Ryan Theros has announced his resignation from the team to pursue other opportunities in his coaching career.
Coach Theros came into the organization after a losing season and took the team from a worst to first place in the first year and a trip to the Silver Cup as a Wild Card. He continued his success over the next two years with his teams to become division champions and earning two more trips out to Chicago. Theros was also selected for the NA3HL Top Prospects tournament as a Coach to represent the Frontier division in all 3 years as well.
His team motto "effort and attitude" shine through as he made a historic 100 wins in just over 2 years. Ryan was instrumental in the development of his players throughout moving them onto college and for the next level. Theros tenure with the Quake of a final record of 125-29-5-7 in the 3 years making him the winningest coach in Quake History.
The Yellowstone Quake organization wishes Coach Theros the best in his new venture and we look forward to seeing what great opportunities he will receive.
"It has been a great time out here in Cody for the Yellowstone Quake as their leader and wish them luck going forward. I am looking forward to moving on and pursuing some future opportunities in this game. I would like to Thank the community of Cody as Lindsey and I have met some great people here throughout and will stay in touch with forever, like to thank all the Players and their families that have trusted in me to be a part of their son's hockey career and thank all the players for their hard work they put in to be successful as a team," said Theros.