2012-13 3HL regular season underway
September 9, 2012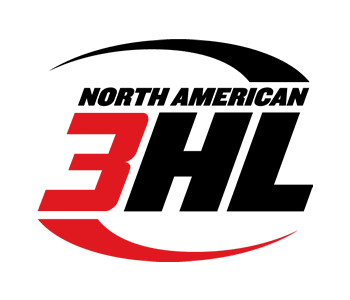 The North American 3 Hockey League's (3HL) 2012-13 regular season faced-off on Saturday as six teams took to the ice. This season marks the third season for the 3HL, which is one of the top Tier III junior USA Hockey certified leagues in the United States.
Here is a look at Saturday's action:
Peoria 1 @ St. Louis 5
– The Jr. Blues appear to picking up right where they left off last year as they outshot Peoria 60-13 in a 5-1 win. Five different players scored for the Jr. Blues, who were a Silver Cup finalist last season.
Boxscore
Queen City 3 @ Three Rivers 2
– The Steam picked up a big road win on Opening Night as James Ervin and Trevor Knoll each picked up a goal and an assist, while Adam Eno made 37 saves in the win.
Boxscore
Flint 3 @ Cleveland 5
– The Jr. Lumberjacks got the season started right as David Heflin made 36 saves in a 5-3 win. Fred West, Jared Johnson, Mike Palasics and Ryan Wandzel all had multi-point night's in the Cleveland win.
Boxscore