November 15, 2012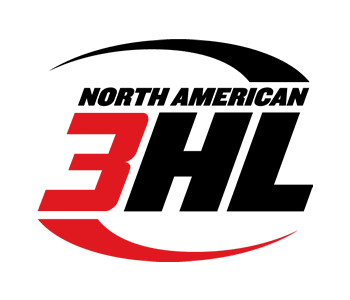 The NA3HL is really starting to heat up as Thanksgiving and the first of two NA3HL Showcases are approaching. It was another busy week in the league, which featured some surprises . However, the teams at the top of their divisions (Granite City, St. Louis and Cleveland) are making it clear that they want the regular season title and they want to end the race early. Here is a look at this week in the NA3HL:
Alexandria Blizzard: It was an exciting couple of games for the Blizzard this past weekend as they were involved in two shootouts. On Friday, division-leading Granite City came to town and the Blizzard came away with a point in a 3-2 shootout loss. The next night, the Blizzard had better fortune in the shootout as they edged Minnesota, 4-3. Tanner Duffney had the shootout winner. Alexandria has three games this weekend.
Battle Creek Revolution: The Revolution dropped two more games over the weekend at home to Flint and Metro. On Friday, the Revs got an opening goal from Trevor Clark, but surrendered the last six goals in a 6-1 loss to Flint. On Sunday, Battle Creek got a goal and assist from Joey Lioy, but fell to the Metro Jets, 9-3. Next up is a weekend home series against division-leading St. Louis.
Breezy Point North Stars: The North Stars were shutout 4-0 in their lone game last weekend on Friday in Twin City. Goaltender Ian Shidlofsky made 29 saves in the loss. Next up for the North Stars is a home-and-home series this weekend against the Alexandria Blizzard.
Cleveland Jr. Lumberjacks: The Jacks picked up two big wins at home over the weekend against the Three Rivers Vengeance. Goaltender David Heflin was in goal for both games and stopped a combined 57 of 60 shots in the 2-1 and 3-2 wins. Over 1,000 jammed Cleveland's arena for the game on Saturday. Next up for the East-leading Lumberjacks, two weekend road games against the Michigan Mountain Cats.
Flint Jr. Generals: It was a tale of two games this past weekend for the Jr. Generals as they picked up a 6-1 win in Battle Creek on Friday, but were beaten 8-2 on Saturday at Metro. Jacob Howie was the big producer in Friday's 6-1 win as he recorded a hat-trick and an assist. Howie scored again in the loss giving him five points over the weekend. On tap for Flint this weekend is a two-game road series at Three Rivers.
Granite City Lumberjacks: The Lumberjacks stayed hot with two more wins over the weekend. On Friday, Drew Otto had the shootout winner as the Jacks edged the Blizzard, 3-2. On Sunday, Otto shined again with a goal and four assists as his way to earning the NA3HL's #1 star of the week in an 8-2 win over Twin City. This weekend, the Lumberjacks have road games at North Iowa and at Minnesota.
Metro Jets: The Jets picked up two big wins over the weekend as they exploded for 17 goals in wins over Flint and Battle Creek. Forward Andrew Palushaj earned the league's #3 star of the week for his offensive efforts as he racked up six points in an 8-2 win over the Jr. Generals and a 9-3 win over Battle Creek. The Jets have the weekend off before returning to action on November 21st in a road game at Flint.
Michigan Mountain Cats: The Mountain Cats split a weekend home-and-home series with the Toledo Cherokee. Defenseman John Arms was named the NA3HL's #2 star of the week as he picked up five points and was a +4 in the weekend games. After a 5-3 loss on Friday, the Cats shutout Toledo 3-0 on Saturday. Goalie Spencer Craig stopped all 30 shots that came his way. This weekend, Michigan faces a tough home series against division-leading Cleveland.
Minnesota Flying Aces: The Flying Aces suffered a pair of close losses over the weekend. On Friday, the Aces fell 2-1 at home to the North Iowa Bulls. Alex Yde had the lone goal in the loss for Minnesota. On Saturday, it was a 4-3 shootout loss at home to Alexandria. Patrick Kegley and Blake Williams each had a goal and an assist. This weekend, Minnesota has three games against Alexandria, Twin City and Granite City.
North Iowa Bulls: The Bulls increased their winning streak to four games with a pair of weekend wins over Minnesota and Twin City. On Friday, Taylor Brown scored with just :13 seconds remaining in the game as the Bulls edged Minnesota. On Saturday, the Bulls got two goals and an assist from Eric Behrend in a 6-1 win against the Steel. Next up for the Bulls, a pair of home games against Twin City and Granite City this weekend.
Peoria Mustangs: It was a tough home weekend for the Mustangs as they were swept by the St. Louis Jr. Blues. On Saturday, Cory Kettler scored the lone goal in a 3-1 loss. Michael Parda made 34 saves. On Sunday, Cody Lichtenvoort scored the lone goal in a 5-1 loss. This weekend, the Mustangs try and get back to their winning ways as they travel to Quad City for a pair of weekend games.
Quad City Jr. Flames: The Jr. Flames dropped a pair of games over the weekend on the road against Queen City as their losing streak hit 12 games. On Saturday, the Flames did pick up a point in a 2-1 overtime loss to the Steam. Peter Coppola scored the lone goal. On Sunday, Quad City got goals from Joe Edwards, Anthony Caroselli and Easton Halbert in a 6-3 loss. This weekend, Quad City returns home for a pair of games against Peoria.
Queen City Steam: The Steam picked up two more wins over the weekend against Quad City and ran their winning streak to four games. Lucas McCammant scored the overtime winner on Saturday on a penalty shot. On Sunday, McCammant added two more goals and an assist in a 6-3 win. The weekend, the Steam look to keep their winning streak going with two road games in Toledo.
St. Louis Jr. Blues: The Jr. Blues ran their record to a remarkable 18-2-0 with a weekend road sweep of the Peoria Mustangs. On Saturday, Christian Argyros scored twice in a 3-1 win. Mikael Broliden made 28 saves in the win. On Sunday, Kyle Meeh had three assists in a 5-1 win over Peoria. With their winning streak now at 10, St. Louis travels to Battle Creek for a weekend pair of games against the Revolution.
Three Rivers Vengeance: It was a pair of close, one-goal losses on the road this past weekend for Three Rivers against Cleveland. On Saturday, Tyler Stockwell scored the lone goal and Matthew Erlichman made 32 saves in a 2-1 loss. On Sunday, Stockwell scored again and Tom Diffendal added a goal in a 3-2 loss to the Lumberjacks. This weekend, the Vengeance look to get back to their winning ways with a weekend home series against Flint.
Toledo Cherokee: Toledo posted a split of their home-and-home series with the Michigan Mountain Cats. On Friday, the Cherokee got three-point nights from Connor Crowe and Donnie Nagle in a 5-3 win. On Saturday, the Cherokee were shutout for the second time this season in a 3-0 loss. Goalie Josh Cliff made 24 saves. This weekend, the Cherokee prepare to host a weekend series against the Queen City Steam.
Twin City Steel: The Steel took one of three games this past weekend. The weekend started on a high note with a 4-0 shutout of Breezy Point. Goalie Sawyer Marshall stopped all 26 shots and Calvin Miska had two goals. On Saturday, Miska scored the lone goal in a 6-1 loss to North Iowa. On Sunday, Tom Bartel had a goal and assist in an 8-2 loss to Granite City. This weekend, the Steel have two road games against North Iowa and Minnesota.