Day 1 of the NA3HL Showcase in the books
February 18, 2013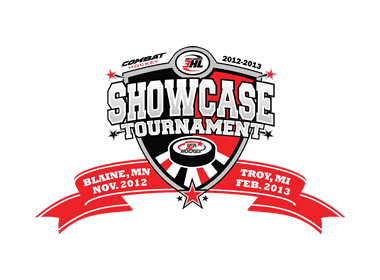 The second of two NA3HL Showcases began on Sunday at the Troy Sports Center in Troy, Michigan. Six of the eight games played were decided by two goals or less, displaying the great parity the NA3HL has this season.
First, the NA3HL would first like to extend it thoughts and prayers for Twin City Steel defenseman Tom Monteiro. In the game against Battle Creek on Sunday, Monteiro was cut by a skate in the neck. Paramedics and EMT's that were the scene were swift and immediate in their reaction to aid and assist Monteiro. After he was stabilized, he was rushed to a local hospital for emergency surgery. As of Monday morning, the NA3HL was pleased to report that he was stable, awake and recovering. The NA3HL wishes Monteiro a speedy and safe recovery.
Click here for the NA3HL schedule and scoreboard
All games can be seen live on FASTHockey
Here is a summary of games on Day 1:
Twin City 4 vs. Battle Creek 6 – Joey Lioy had two goals and an assist and Kyle Ware had three assists as Battle Creek kept their playoff hopes alive with a 6-4 win. The injury to Monteiro had a noticeable effect on the Steel players. Matt Hughes made 37 saves in the win.
Granite City 5 vs. Flint 2 – Granite City scored three goals in the 2nd period on their way to a 5-2 win over the Jr. Generals. Roy Grandov, Drew Otto, Aidan Verbeke, Eric Miller and Mattheu Raiola scored for the Lumberjacks, while Zach Hill and Austin Fletcher scored for Flint.
St. Louis 4 vs. Three Rivers 0 – The 1st place Jr. Blues flexed their muscles with a 4-0 shutout win over the Vengeance. St. Louis had a 44-15 shots advantage in the game. Christian Argyros had two goals and Brycon Johnson and Andrew Kovacich scored for the Jr. Blues. Clint Steinmeyer posted his third shutout of the season
Toledo 6 vs. Peoria 5 (OT) – Tyler Zalecki had two goals, including the OT winner and an assist to lead the Cherokee over the Mustangs in overtime. Zach Armstong, Connor Crowe, Brody Duncan and Nicholas Brazeal scored for Toledo. Chance Homerin, Connor Millard, Austin Zikas, Nikolas Sakellaropoulos and Brennan Anderson scored for Peoria.
Breezy Point 2 vs. Metro 3 – Three, 2nd period goals paced the Jets to a 3-2 win over Breezy Point on Sunday. The North Stars led 2-0 in the game at one point on goals from Bo Borowski and Billy Foy. Metro responded with three straight goals from Matt Stirling, Mike Gambino and Doug Andrews.
Michigan 3 vs. Quad City 1 – Spencer Craig made 31 saves as the Mountain Cats edged the Flames, 3-1. Quad City took a 1-0 lead on a 1st period goal from Jason Hoehn. Bryan Davis, Guy Soulliere and Ethan Baker scored in the final two periods to lead Michigan to the win.
Cleveland 4 vs. North Iowa 5 – In one of the games of the day in a battle of 1st place teams, the Bulls scored five straight goals in the 2nd and 3rd periods to edge the Jr. Lumberjacks, 5-4. Tim Santopoalo had two goals and Taylor Brown, Tony Paulson and Jake Johnson also scored for the Bulls. Cleveland had two goals from Dominic Valencia and others from Scott Cuthrell and Dallas Szustak.
Queen City 3 @ Minnesota 4 – It took seven shooters per team, but Andre Pison finally scored for Minnesota as they edged Queen City in a shootout, 4-3. Devin Fracassi scored twice and Paul McAvoy had the other goal for the Steam, while the Flying Aces got goals from Patrick Kegley, John May and Mason Wyman.