NA3HL approves new membership to Chicago Jr. Bulldogs
Team out of Romeoville, Illinois to take the ice in the NA3HL for the 2013-14 season
March 1, 2013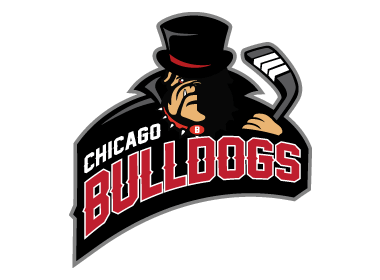 FRISCO, TEXAS – The North American 3 Hockey League (NA3HL) has announced that its Board of Governors has accepted the membership application for the Chicago Jr. Bulldogs, which will begin play in the NA3HL during the 2013-14 season. The team, which is owned by Ken Kestas will play its home games out of Canlan Ice Sports in Romeoville, Illinois.
The addition of the Chicago Jr. Bulldogs is part of a NA3HL expansion plan, which has been approved by USA Hockey, to place additional teams in markets in Illinois, Michigan and along the West Coast for the 2013-14 season.
"Ken Kestas has a long and proven track record of operating successful junior programs under the USA Hockey umbrella and we are happy to have the Chicago Jr. Bulldogs as a part of the NA3HL moving forward," said NA3HL Commissioner Jim Rufo. "We believe that the organization will have all the necessary resources to make it a success, on and off the ice, which includes a great facility at Canlan Ice Sports in Romeoville."
The Chicago Jr. Bulldogs currently compete in the Great Lakes Division of the Minnesota Junior Hockey League (MNJHL). The Bulldogs joined the MNJHL this past season as an affiliate member with eight other teams which came over from the Great Lakes Junior Hockey League. The Bulldogs were GLJHL Champions in 2009, 2011 and 2012 and they were crowned USA Hockey Junior C National Champions in 2009.
"It has been a really good five year journey for our organization and we feel we are taking the next step in excellence by becoming a member of the NA3HL," said Kestas. "We feel the Chicago market is a great fit within the NA3HL footprint and that a lot can be derived from the local talent that exists in the area. We have a strong desire to be an elite level team at the Tier III level. I believe playing and competing in the NA3HL will allow us to get to that level. We are very appreciative to the NA3HL Board of Governors and the USA Hockey junior council for approving this move and transition into the NA3HL."