Twin City Steel announce ownership change
May 1, 2013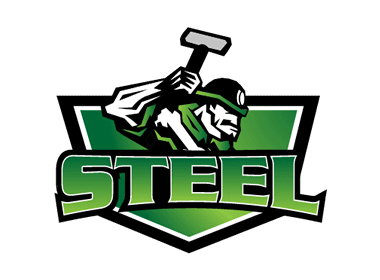 The Twin City Steel, proud members of the North American 3 Hockey League (NA3HL), have announced a sale of the team from Scott Wallin to Steve Black.
"We are excited for the opportunity that is in front of us," said Steve Black. "The Wallin family has provided an excellent base for the Steel to succeed for years to come. Our goal is to provide 25 young men with an opportunity to not only further there hockey careers, but to develop into model citizens that Vadnais Heights and the surrounding communities can be proud of."
"We are confident that the new ownership group will not just carry on what we have started, but will improve on the product both on and off the ice," said Wallin. "We have met many wonderful people and young men during our time as owners and want to say that we wish everyone the best going forward."
The new ownership under Black has already begun the process of planning for the 2013-14 season. The Steel's General Manager will be Steve's son, Bryant Black who spent the previous season and a half with the Alexandria Blizzard (NA3HL) and the Brookings Blizzard (NAHL) serving as the team's Business Manager.
"We want to thank Scott Wallin and his family for the years of dedication and service to the NA3HL," said NA3HL President Mark Frankenfeld. "He leaves the Steel in good hands with Steve Black, who has the necessary resources and business experience to continue to make the Twin City Steel a success on and off the ice."
The Steel also announced that Aaron Koosman will be returning as the team's head coach for the 2013-14 season. "I am excited Aaron Koosman is returning to coach the Twin City Steel this next season," said Black. It certainly this provides stability and a familiar face during this transition. Our goal is to create a winning tradition the Twin Cities can be proud of."
The Steel's 2013 tryout camp will be held at the Vadnais Sports Center from July 12-14.