Watch Now: NA3HL Plays of the Week, Showcase edition
November 29, 2013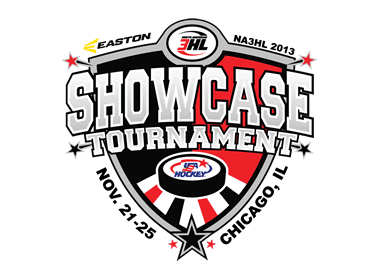 The North American 3 Hockey League (NA3HL) is pleased to continue an exciting new feature this season, seen exclusively on NA3HL.com.
The Plays of the Week can be viewed every week on the new NA3HL TV platform and features the top goals and saves of the week from NA3HL games played Monday-Sunday that respective week.
This week's special edition features plays from the recently completed NA3HL Showcase. All 21 NA3HL teams were at the five-day event and the plays feature at least one from every NA3HL team.
Featured in this week's edition is:
Sam Turner - Peoria Mustangs
John Arms - Michigan Mountain Cats
John Plazcz - Breezy Point North Stars
Ian Ecklund - Alexandria Blizzard
Tyler Zalecki - Toledo Cherokee
Christian Mohs - Granite City Lumberjacks
Ryan Burr - Flint Junior Generals
Yu Hikosaka - Topeka Capitals
Cam Choate - Dallas Jr. Stars
Tobias Gabrielson - Granite City Lumberjacks
Dan Addie - Wisconsin Whalers
Mike Lozano - St. Louis Jr. Blues
TJ Krajewski - Metro Jets
Richie Marenis - North Iowa Bulls
Tyler Dalton - Chicago Junior Bulldogs
Alex Konnov - Twin City Steel
Lukas Friberger - Pittsburgh Vengeance
Stefan Horgas - Cleveland Jr. Lumberjacks
Austin Givens - Sugar Land Imperials
AJ Gullickson - Minnesota Flying Aces
Michael Schmitt - Battle Creek Jr. Revolution
Nick Haase - Cincinnati Swords