2022 NA3HL Top Prospects just two weeks away
January 24, 2022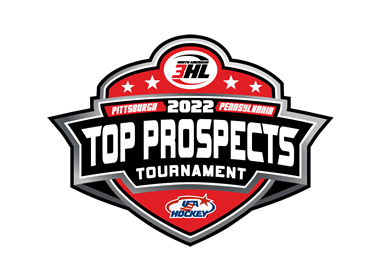 The North American 3 Hockey League (NA3HL) has announced the location, date, and schedule for the 2022 NA3HL Top Prospects Tournament, which will be held from February 7-8, 2022 at the UPMC Lemieux Sports Complex in Cranberry Township, Pennsylvania. The UPMC Lemieux Sports Complex is the practice home to the NHL's Pittsburgh Penguins.
Monday, February 7th
11:00am - Red vs. Blue
1:30pm - White vs. Black
Tuesday, February 8th
9:00am - Blue vs. White
11:30am - Black vs. Red
The event will be played in cooperation with the 2022 NAHL Top Prospects Tournament. The event has quickly become one of the most highly-scouted events of its kind, with hundreds of junior, NCAA and NHL expected in attendance this season. 88 total players from the NA3HL will be spread amongst four teams who will play in two games each during the event. Each of the teams will consist of a 22-man roster (13 forwards, 7 defensemen, 2 goaltenders).
For more information on the NA3HL Top Prospects Tournament, please visit: http://na3hl.com/tpt/
"The NA3HL and its member teams share the common goal of creating an enhanced level of play and competition that is focused on a player's development and advancement," said NA3HL Commissioner Blake Macnicol. "This provides a great opportunity for 88 of the best players in the NA3HL to not only play in front of hundreds of NCAA scouts, but also all 29 NAHL head coaches and teams."
The NA3HL Top Prospects Tournament is another great example of the cooperative relationship and ladder of development between the NA3HL and NAHL. The fact remains that when it comes to Tier III junior leagues, no other league has had more movement and advanced more players onto play in the NAHL than the NA3HL. Through the NAHL's vast resources for development and exposure, like the annual Top Prospects Tournament, the NA3HL provides a worthy path for players to grow, on and off the ice, while being showcased in front of the entire junior, college and professional scouting community.
The NA3HL is in its 12th season in 2021-22 and serves as one of the top training grounds in the country by providing the best coaching, exposure and developmental vehicles available for student-athletes in Tier III junior hockey. It is one of only two USA Hockey-sanctioned Tier III junior leagues. No other league of its kind has had more movement and advanced more players onto play in the North American Hockey League (NAHL) than the NA3HL. Thanks to additional and enhanced initiatives in cooperation with the NAHL put in place several years ago, more players from the NA3HL play, practice, and earn NCAA Division I scholarships with the NAHL than any other league.
The UPMC Lemieux Sports Complex is the primary practice and training facility for the Pittsburgh Penguins as well as a comprehensive outpatient facility for UPMC Sports Medicine. This first-of-its-kind facility in the Pittsburgh region is a true partnership between two world-class organizations, and features 185,000 square feet of total space dedicated to treating, training and inspiring athletes at every level. This multi-use facility is a destination for athletes of all ages and skill levels seeking sports medicine, performance, and rehabilitation expertise as well as hockey-specific skills and performance training. UPMC Lemieux Sports Complex has hosted prominent events such as the NHL's Kraft Hockeyville Game, USHL's Fall Classic, NWHL regular-season games and All-Star weekend, as well as USA Hockey National Championships and tournaments.