Story of Courage: McPhail earns scholarship
December 5, 2013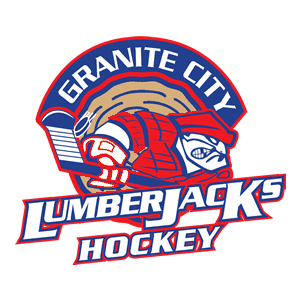 (Antigo Daily Journal) - Former NA3HL and Granite City Lumberjacks forward Ezra McPhail, son of Robert and Becky McPhail of Antigo, has been named the latest recipient of the Physically Challenged Athletes Scholarship Fund supported by Swim With Mike, which hosts yearly swim-a-thon events across the country.
McPhail was born to play hockey. He learned to skate at age 2 1/2, was playing AAA hockey by the third grade and made his high school varsity team as a freshman and played for the NA3HL's Granite City Lumberjacks.
While the team was in Chicago for the NA3HL Showcase tournament, McPhail had his legs knocked out from under him, throwing him head-first into the boards resulting in an incomplete spinal cord injury – anterior cord syndrome at the T5-6 level.
A month after being released from the hospital he started playing sled hockey and has competed internationally. He also has learned to mono-ski and plans to expand to summer sports such as hand cycling.
McPhail is majoring in business at the University of Minnesota at Duluth and has dreams of someday working with a college or professional hockey team while continuing to advocate for and encourage others to participate in disabled sports.
The mission of the scholarship fund is to provide financial resources for advanced education that pave the way for physically challenged athletes to overcome their tragedies and realize their full potential.
Swim With Mike is an annual swim-a-thon that supports the Physically Challenged Athletes Scholarship Fund, raising over $10 million for 93 recipients nationwide over the past 30 years.
Established in 1981, the Swim was scheduled to be a one-time event organized by friends and teammates on behalf of Mike Nyeholt, a three time All-American swimmer who was injured in a motorcycle accident in January of 1981, resulting in paralysis from the chest down.