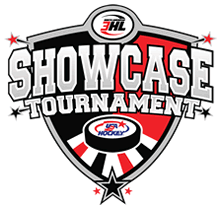 2019 NA3HL Showcase
NSC Super Rink -

Blaine,

Minnesota
December 15 - 17, 2019
1700 105th Ave. NE, Blaine, MN 55449

NA3HL Showcase
The 2019 North American 3 Hockey League (NA3HL) Showcase will take place at the Super Rink in Blaine, Minnesota. This season marks the tenth straight year the NA3HL will hold a league-wide Showcase, which features some of the best junior talent in the United States.
All NA3HL teams will play three regular-season games at the Showcase, which is annually one of the most well-attended and scouted events of the entire season for the league, attracting college and junior scouts alike. Last season,
In addition, the NAHL Central Scouting will be in full swing for the NA3HL Showcase in Blaine. NAHL Central Scouting is lead by Tony Zasowski, Director of Player of Personnel for the NAHL, NA3HL and NAPHL. His primary role is to coordinate the scouting at all events, and to promote player advancement and to supply information to NAHL, NCAA and other junior and collegiate coaches. As an additional element to the program this season, an NCAA education and compliance seminar will be presented to all players, coaches and parents during the NA3HL Showcase. This will be the same presentation used in NAHL seminars and the focus will be on differences between NCAA Division I, Division III and ACHA, the breakdown of NCAA I conference landscape, NCAA Initial Eligibility information including important new rules going into effect this season and how future players will be affected, the recruiting process and how to market yourself.