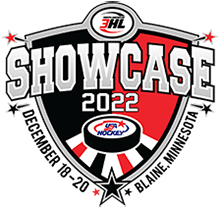 NA3HL Showcase
The North American 3 Hockey League (NA3HL) is pleased to announce the dates for the 2022 NA3HL Showcase, which will take place from December 18-20, 2022, at the Super Rink in Blaine, Minnesota. This season marks the 12th year the NA3HL will hold a league-wide Showcase, which features some of the best junior talent in the United States.
The NA3HL is in its 13th season in 2022-23 and serves as one of the top training grounds in the country by providing the best coaching, exposure and developmental vehicles available for student-athletes in Tier III junior hockey. It is one of only two USA Hockey-sanctioned Tier III junior leagues. No other league of its kind has had more movement and advanced more players onto play in the North American Hockey League (NAHL) than the NA3HL. Thanks to additional and enhanced initiatives in cooperation with the NAHL put in place several years ago, more players from the NA3HL play, practice, and earn NCAA Division I scholarships with the NAHL than any other league.
All the games at the NA3HL Showcase will be broadcast live and in HD on HockeyTV.
As an additional element to the program this season, an NCAA education and compliance seminar will be presented to all players, coaches and parents during the NA3HL Showcase. This will be the same presentation used in NAHL seminars and the focus will be on differences between NCAA Division I, Division III and ACHA, the breakdown of NCAA I conference landscape, NCAA Initial Eligibility information including important new rules going into effect this season and how future players will be affected, the recruiting process and how to market yourself.
The Super Rink is the largest ice arena of its kind in the world. The state-of-the-art facility, a $21 million project totaling over 300,000 square feet, features eight sheets of ice under one roof