Granite City head coach Willner wins 300th game
December 12, 2013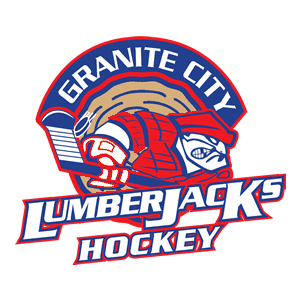 The Granite City Lumberjacks of the NA3HL are pleased to report that with their 3-2 win over the Minnesota Flying Aces back on December 6th, head coach Brad Willner won his 300th career game.
Willner is in his fourth year with the Granite City Lumberjacks hockey program. In his first three seasons, the Lumberjacks have won two league championships and Willner was named NA3HL General Manager of the Year in 2012. He is also a member of the NA3HL Competition and Rules Committee.
Prior to joining the Lumberjacks, Willner was the Head Coach and General Manager of the Alexandria Blizzard of the North American Hockey League (NAHL) for four seasons (2005-09). While there, he led the Blizzard to four straight playoff appearances and captured the Central Division Playoff Championship and earned a spot at the Robertson Cup Championship during the 2007-08 season. During his tenure, Willner helped promote 38 players onto the college hockey scene. (10 Division I, 28 Division III).
Before heading up Alexandria, Willner spent five seasons with St. Cloud State University (2000-05), where he served as an assistant coach in charge of academics, NCAA team compliance, team travel, video breakdown, while helping in recruiting and on and off ice instruction.
Willner has also coached in seven USA Hockey Select Festivals and assisted with the US Under 17 Team in Huttwil, Switzerland, which won the Gold at the Five Nations Tournament in August of 2005.
The NA3HL congratulates Willner on this coaching milestone.