Metro tops Michigan on Wednesday
December 19, 2013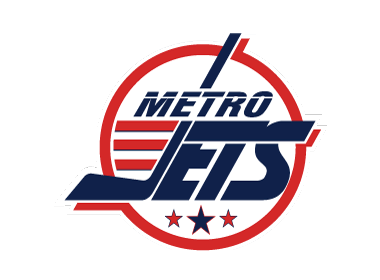 Metro Jets 4 @ Michigan Mountain Cats 2: The Metro Jets used strong goaltending from Trevor Kalinowski and were buzzing around the Mountain Cats net all night pulling out a 4-2 victory over Michigan. Brad Hepler and Zach MacKay picked up multiple point nights for the Metro Jets.
The opening frame was quiet until Cody Jones went on the put one into the back of the Mountain Cats net on the power play to put Metro up by one. MacKay and McLean assisted the goal. The Jets held the lead until they went into intermission and Kalinowski stopped all 12 shots he saw from the Mountain Cats.
The 2nd period is when the offense found its rhythm for the Metro Jets picking up three tallies and effectively putting the game away. Kenny Forton and Matt Dempsey both picked up goals at even strength. Lucas Linville continued his hot start as the newly acquired forward picked up his 7th goal in four games since becoming a Metro Jet when he scored the Jets second power play goal of the evening.
The Mountain Cats used the power play as a way to claw back into the game but fell just short as they could only cut the lead in half. Shawn Mott broke the shutout when he finished a pass from Zach Collins and then Nathan Phillips put one home with just 14 seconds remaining in the game.