Alexandria, Topeka and Flint win on Thursday
January 15, 2014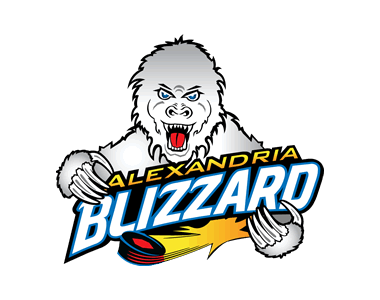 Topeka Capitals 10 @ Sugar Land Imperials 1 - Topeka beat Sugar Land with 10 goals from 9 different players. Luke Thom and Kole Hudson, and scored for Topeka in the 1st period. Three more goals scored in the 2nd period from Georgy Ostapchuk, Jaydn Munnelly, and Joe Stoneburner. Tacking on four more in the 3rd were Hardijs Kupaks, Georgy Ostapchuk with his second goal on the night, Trenton Faber, and Spencer Sabourin. The lone goal by Sugar Land came in the 2nd period from Cole Sharrah. Boxscore.
Breezy Point North Stars 0 @ Alexandria Blizzard 10 - Alexandria came out firing in the 1st period, with Joe Anderson and Aaron Ryback both scoring two goals apiece. Alexandria kept pouring it on in the second; Ian Ecklund and Aaron Ryback adding on two more goals, and giving Ryback a hat trick on the night. Ryback was not done there, as he went on to score two more goals in the 3rd giving him 5 goals and 6 points in total. Two additional goals were scored in the 3rd period by Jordan Kraabel and Mick Dhein. Garrett Skinner had 7 assists on the night for Alexandria. Breezy Point goalie Joey Bergquist made 24 saves in the loss. Boxscore.
Flint Junior Generals 4 @ Michigan Mountain Cats 3 (OT) - Michigan started off the night with a goal from John Arms late in the 1st period and added one more early in the 2nd period from Abram Prince. Flint responded with a pair of goals from Conor Durgan in the 2nd period to tie it up going into the 3rd. Taking advantage of a power play in the 3rd period, Michigan scored again giving Abram Prince his second goal of the evening. With time winding down, Flint scored a shorthanded goal by Brit Brothen to tie it up and send the game into overtime. Flint won in overtime off the hands of Justin Fisher scoring the game-winning goal. Boxscore.