Saturday Scores: Swords back in playoff position after win
January 19, 2014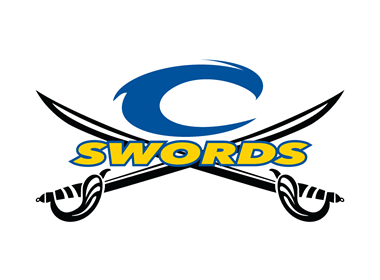 Chicago Bulldogs 5 @ Cincinnati Swords 7 - Cincinnati came out firing in the 1st period with two goals from RJ Marshall and Andrew Bond. Chicago responded with two goals of their own late in the 1st period from Trevor Foley and early in the 2nd period by Kyle Pierce. Cincinnati regained the lead with a goal from Tanner Bennet but only to be countered by two Chicago goals by Matt Kostopoulos and Christopher Wachal to give Chicago a one goal lead going into the 3rd period. Cincinnati was not done, scoring 3 goals in the first 3:33 of the 3rd period by Thomas Clayton, Luke McCammant, and Andrew Bond. Chicago scored again from John Godfrey to bring them back into the game only down by one goal late in the 3rd period. But, that was not enough, Cincinnati scored an empty net goal by Aaron Storch which solidified the win in the Saturday night thriller. Boxscore.
Michigan Mountain Cats 3 @ Metro Jets 6 - Metro won with six goals coming from four different players. Kyle Shreve had a hat trick on the night along with an assist. Alex Holm, Travis Baranoski, and Matt Dempsey also had goals for Metro. The three Michigan goals came from Shawn Cornock, Max Vance, and Kade Morrison. The two teams will meet again on Sunday for game two of the two game series. Boxscore.
St. Louis Jr. Blues 5 @ Cleveland Jr. Lumberjacks 2 - St. Louis takes game one of the two game weekend series against Cleveland. They scored five goals from four different players. Andrew McGlynn had two goals on the night. Kyle Meeh, Mike Lozano, and Steven Farina all had one goal apiece for St. Louis. Matt Wipper and Jared Johnson both had goals for Cleveland in the loss to St. Louis. Boxscore.
Alexandria Blizzard 3 @ Granite City Lumberjacks 6 - Six goals from five different players gave Granite City the win over Alexandria. Luke Richardson, Gavin Porter, Taylor Brown, David Kenney all scored one goal each for Granite City and Drew Otto scored two. Ian Eucklund, Tom Schmidt, and Mick Dhein all scored for Alexandria in the loss to Granite City. Boxscore.
Battle Creek Revolution 0 @ Peoria Mustangs 10 - Peoria completed the shutout Battle Creek with ten goals from six different players. Andrew Scofield had a hat trick on the night. Sam Turner scored two goals. Chance Homerin, Clayton Layne, Joshua Hart, and Thomas Kolaz all had one goal each for Peoria. This is Peoria goaltenders Chance Kremer's first shutout of the season with only seven shots coming his way on the night. Battle Creek goaltender Nathan Mortland had a solid 56 saves in the loss. Boxscore.
Breezy Point North Stars 0 @ Twin City Steel 2 - Twin City wins with a shutout against Breezy Point with a pair of goals coming in the 1st period. Joonas Huovinen and Isaac Hale both scored for Twin City. Jackson Germaine had his second shutout of the season for Twin City. Breezy Point goaltender had 21 saves on the night. Boxscore.
North Iowa Bulls 14 @ Minnesota Flying Aces 0 - North Iowa wins with the blowout against Minnesota scoring 14 goals from 5 separate players. North Iowa's Richie Marenis had the biggest night with the double hat trick, scoring six goals in total. Timothy Santopoalo had an equally impressive night with his own hat trick, five assists, giving him eight points in total. Kyle Krueger also had a hat trick for North Iowa. Brandon Anderson and Chris Howard scored one goal apiece. North Iowa goaltender Dylan Parker had his first shutout of the season. Minnestoa goaltenders Patrick Anderson and Mike Stumpf had a combined 58 saves in the loss to North Iowa. Boxscore.
Pittsburgh Vengeance 1 @ Toledo Cherokee 2 - Toledo scored a pair of goals in the 1st period by the hands of Brody Duncan and Zachary Armstrong. Pittsburgh cut Toledo's lead in half in the 2nd period with a goal from Tom Diffendal. But, Toledo held its lead through the 3rd period to secure the win of the first game of the 2-game weekend series. Boxscore.
Topeka Capitals 5 @ Sugar Land Imperials 0 - The second 2-game series between Topeka and Sugar land begun tonight with a Topeka shutout of Sugar Land. Topeka scored five goals from five different players. Brandon Hawkins, Georgy Ostapchuk, Jaydn Munnelly, Kole Hudson, and Hardijs Kupaks all scored for Topeka. This is Topeka goaltenders Jude Hull's second shutout of the season. Sugar Land goaltender Matt Douglas had 35 saves on the night. Boxscore.