Watch Now: NA3HL Plays of the Week, Jan. 20-26
January 29, 2014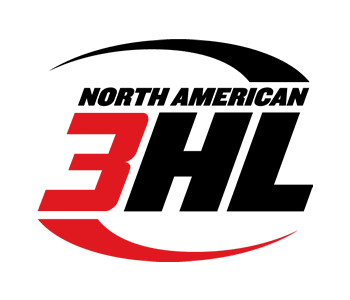 The North American 3 Hockey League (NA3HL) is pleased to continue an exciting new feature this season, seen exclusively on NA3HL.com.
The Plays of the Week can be viewed every week on the new NA3HL TV platform and features the top goals and saves of the week from NA3HL games played Monday-Sunday that respective week.
This week's edition features some beautiful goals and nice plays as the NA3HL teams get ready for the Silver Cup playoffs.
Featured in this week's edition is:
Dominik Florian - North Iowa Bulls
Ryan Maksimovic - Chicago Junior Bulldogs
Nate Chasteen - Peoria Mustangs
Aidan Verbeke - Granite City Lumberjacks
Aaron Roschinsky - Toledo Cherokee
Jeremy Szczurek - Chicago Junior Bulldogs
Richie Marenis - North Iowa Bulls
Sam Turner - Peoria Mustangs
Morgan Martelle - Granite City Lumberjacks
Kyler Omey - Toledo Cherokee