Steel clinch final West playoff spot with win on Wednesday
January 30, 2014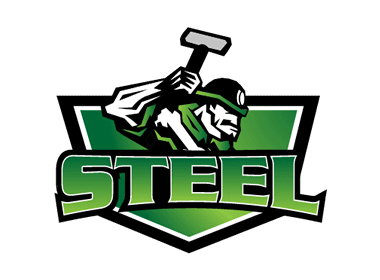 Breezy Point North Stars 3 @ Twin City Steel 11 – The Twin City Steel are the final team in the West to clinch a playoff spot thanks to their 11-3 win on Wednesday night against Breezy Point.
Things look good early for the North Stars as they took a quick 2-0 lead on goals from Russel Barone and Isak Larson. However Twin City responed back with four straight goals from Jace Childs, Chase Myers-Beck, Tanner Duffney and Sam Basich to take a 4-2 lead. After Kyle Whipple cut the lead to 4-3 early in the 3rd period, Twin City exploded for seven goals in the final 15 minutes to win going away.
Joonas Huovinen had a hat trick in the 3rd period for Twin City. Isaac Hale and Jace Childs both scored two goals apiece for the Steel. Dylan Lincoln, Tanner Duffney, Chase Myers-Beck, and Sam Basich all scored one goal each for Twin City. The three Breezy Point goals came from Isak Larson, Kyle Whipple, and Russel Barone.
Joey Bergquist made 26 saves in the loss, while Zach Denny made 17 saves in the win.