Friday Finals: Blizzard top Lumberjacks
February 1, 2014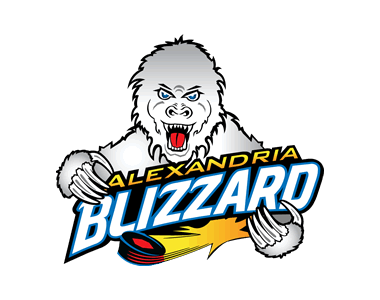 Granite City Lumberjacks 2 @ Alexandria Blizzard 4 - Alexandria beats Granite City by the final tally, 4-2. Alexandria scored four goals on the night coming from four separate players. Jody Randall, Drake Hunter, Mick Dhein, and Joe Anderson all scored for Alexandria. The two goals by Granite City came from David Kenney and Aidan Verbeke. Boxscore.
Toledo Cherokee 0 @ Flint Generals 6 - Flint takes the shutout on Friday night against Toledo with six goals from four different players. Conor Durgan and Zach Koonce both scored two goals for Flint; and Mark McGee and Brett Leppek scored one apiece for Flint. This is Flint goaltender Anders Franke's second shutout of the season. Toledo goaltender Clay Horvath had 18 saves on the night in the loss to Flint. Boxscore.
Minnesota Flying Aces 2 @ North Iowa Bulls 6 - The North Iowa bulls keep on rolling with a lopsided win over Minnesota getting off 39 shots on goal while Minnesota only got off 19. Timothy Santopoalo scored to goals for North Iowa, while Zach Jones, Richie Marenis, Cameron Brown, and Trey Gardner all scored one goal each. The two Minnesota goals came from Blake Anderson and Bradee Thompson. Boxscore.
Wisconsin Whalers 5 @ Chicago Bulldogs 2 - Wisconsin and Chicago came out firing shots off at goal with 42 shots on goal from Wisconsin and 38 from Chicago, but Wisconsin takes the win by a 5-2 margin. The five Wisconsin goals came from four separate goal scorers. Ryan Martin had two goals for Wisconsin, and Kaleb Morley, Connor Hyde, Easton Halbert all scored one goal each. The pair of goals from Chicago came from the hands of Trevor Foley and Ryan Maksimovic. Boxscore.
Topeka Capitals 4 @ Dallas Jr. Stars 2 - Topeka takes the edge and wins 4-2 of Dallas in the Friday night South Division showdown. Luke Thom, Connor Nichols, Nick Rizzo, and Brandon Hawkins all scored one goal each for Topeka. The two goals from Dallas on the night came from Jake Gevaart and Raurie Petrich. Boxscore.