Saturday Scores: Stars snap Capitals streak
February 2, 2014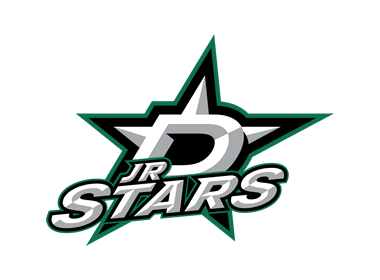 Minnesota Flying Aces 0 @ North Iowa Bulls 10 - North Iowa takes the 10-0 shutout against Minnesota for their 9th win in a row. Six separate North Iowa players scored the ten goals. Brandon Anderson, Matt Kroska, and Dominik Florian all scored two goals each. Zach Jones, Chris Howard, and Logan Murphy scored one goal apiece for North Iowa. Minnesota goaltender Patrick Anderson had 31 saves in the loss. Boxscore.
Topeka Capitals 2 @ Dallas Jr. Stars 4 - Dallas takes game two of the 3-game weekend series against Topeka with four goals coming from three players splitting the series even 1-1. Tommy Stock had two goals on the night for Dallas; and Jake Gevaart and Collin South each scored one goal of their own. The two Topeka goals came from Hardijs Kupaks and Kole Hudson. Boxscore.
Michigan Mountain Cats 1 @ Metro Jets 2 - Michigan and Metro kicked off a 2-game weekend series on Saturday evening with Metro edging out the 2-1 win. The pair of goals from Metro came from Alex Holm and Cody Jones. The lone Michigan goal was scored by Abram Prince and Michigan's goaltender Kevin O'Shea had 24 saves in the loss to Metro. Boxscore.
Peoria Mustangs 7 @ St. Louis Jr. Blues 6 (SO) - St. Louis's 57 shots on goal was not enough to overcome Peoria in the Saturday night showdown. Both teams scored six goals in regulation time. Six different players scored for Peoria; Sam Turner, Nathan Chasteen, Brennan Anderson, Blake Ortman, Andrew Scofield, and Austin Wisely all scored for Peoria. For St. Louis, three different players scored. Alex Klaesner had a hat trick on the night, Tommy Heinzman scored two goals, and Mike Lozano scored one. With everything all timed up ay 6-6 the game went into overtime where neither team scored so then came the shootout where Peoria won the game with a 3-1 shootout tally. Boxscore.
Flint Generals 2 @ Toledo Cherokee 1 - Flint squeezed out the win against Toledo by a margin of 2-1. The pair of goals from Flint came from a powerplay goal by Justin Fisher and then a goal from Mark McGee. The lone Toledo goal came from Zachary Armstrong. Toledo goaltender Aaron Callan had 39 saves on the night. Boxscore.
Cleveland Jr. Lumberjacks 2 @ Cincinnati Swords 3 (OT) - Cleveland and Cincinnati both scored two goals each in regulation. Andrew Bond and Thomas Clayton both scored for Cincinnati. Matt Wipper and Tyler Dalton scored for Cleveland. With it all tied at 2-2 the game went into overtime where Andrew Bond scored his second goal of the night within 2 minutes into the overtime period giving Cincinnati the win. Boxscore.
Wisconsin Whales 4 @ Chicago Bulldogs 5 (SO) - Chicago and Wisconsin had an epic showdown on Saturday night. Both teams scored four goals each in regulation time. Chicago had four goals from four different players. Joey Marvin, Luke Morin, Matthew Mullally, and Jeremy Szczurek all scored for Chicago. Three separate players scored Wisconsin's four goals. Jason Hoehn scored two goals, Alex Alcott and Ryan Martin both scored one goal each for Wisconsin. With it all tied up at 4-4 the game went into overtime where both teams did not score forcing the game into a shootout. The shootout went a long 9-rounds deep where Chicago capitalized with a Christopher Wachal game-winning goal. Boxscore.